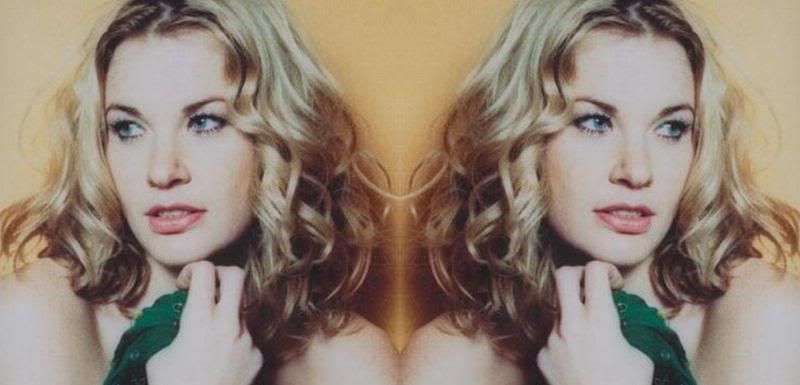 Karen Poole shot to stardom by being one half of girl-group Alisha's Attic with sister Shelly, and after the band parted ways, she committed herself to songwriting for other artists, which is now a career she's extremely successful in. Some of the her well-known penned hits include Jamelia's "Beware Of The Dog", Shapeshifters' "Lola's Theme", Kylie Minogue's "Chocolate", Sugababes' "Caught In A Moment" and Dannii Minogue's "Put The Needle On It". I caught up with the British singer/songwriter to talk about the music industry, future projects, dream-collaborations, favorite clients, and Janet Jackson. Happy reading, and don't forget to post your thoughts :)
PS. Karen said that she stopped doing interviews since she became a songwriter, but fortunately for me, she was willing to make an exception, and I'll always love and respect her for that .....
---
Why did you split from Alisha's Attic?
We split because we got dropped from our record company, and it was very sad! But if I am honest, it was probably time.

Do you have plans of releasing a solo album, especially since many successful songwriters (Johnta Austin, Sean Garrett, Keri Hilson, Amanda Ghost, etc ...) are pursuing singing careers nowadays?

I am very happy doing what I do, and I'm singing everyday (just not in public) …But I do guest on friends' projects, and I will never say never!!!

You've worked with some of the best producers in the music industry, most notably Carsten "Soulshock" Schack (Toni Braxton, Whitney Houston), Christian "Bloodshy" Karlsson (Christina Milian, Britney Spears), Johnny Douglas (Kylie Minogue, Amerie) and William Orbit (Madonna, Pink), and I was wondering with whom you shared the best chemistry?

All of the above are Awesome! I do have favorites and people I know I do my best stuff with (in all different genres) … I love William, Bloodshy and Johnny Douglas for their strive for originality … They are good pals and genius as well.
Tell us about the song you wrote for Janet Jackson on "Damita Jo", "Put Your Hands On". And were you disappointed when the song didn't make it to the final cut?
I wrote the song with Anders and Arnthur at Murlyn … I wrote it in my hotel room in Stockholm and came in the next day with the idea …. The guys then finished the song with Janet, and it turned out cool …
Yeah, it's a shame that the song didn't make it to the album, but hey, water off a duck's back in this game!!!

You've had a successful working relationship with girl group Sugababes, as you've penned some of their biggest hits (most notably "Follow Me Home" and "Caught In A Moment"). Did you think your equation with the other band members will change once you started working with ex-member Mutya Buena?

I was working with Groove Armada which is how the Mutya thing came around … I am really happy with the song and it was great to see Mutya again …
I love the girls!!! The Sugababes are ace, and very special to me … So I hope to get work with them again … I hear their new stuff is Awesome!
How's your relationship with your sister Shelly, whose also leading a successful career in songwriting? And is there any competition between the both of you?

I think there is enough room for two Pooles in the industry!! I've been at it full time for longer (Shellie has been concentrating on her own … Very cool music, watch out for her new album, it's ACE!) and so my CV is a bit bigger, but Shell is catching up fast and is a wicked songwriter … I am stoked that we get to do what we love for living.
Out of all the singers you've worked with, whom did you enjoy working with the most? And why?
Well, Will Young is one of my very best friends, so I would have to say him ... He is a special artist! And my most inspiring session was writing with Annie Lennox … But I have to say I love almost everyone I work with :)

Which artists are on your collaborations wish-list?
Gwen Stefani.

Timbaland.

Justin Timberlake.

Christina Aguilera.

Beyonce.

Mindy Smith.

Patty Griffith.

Dolly Parton.

Zero 7 ... and tons, tons more!!!
Can you tell the readers of Monica Mania about your current and future projects?
I am working with Kylie Minogue, Leona Lewis, Nina Sky, and Will Young again … Mutya/Groove Armada, and Leon Jean Marie coming out soon.
Any message you'd like to give to your fans all over the world?


Just a big massive hug :)