PUSSYCAT DOLLS REVEAL ALBUM TITLE FOR SOPHOMORE OFFERING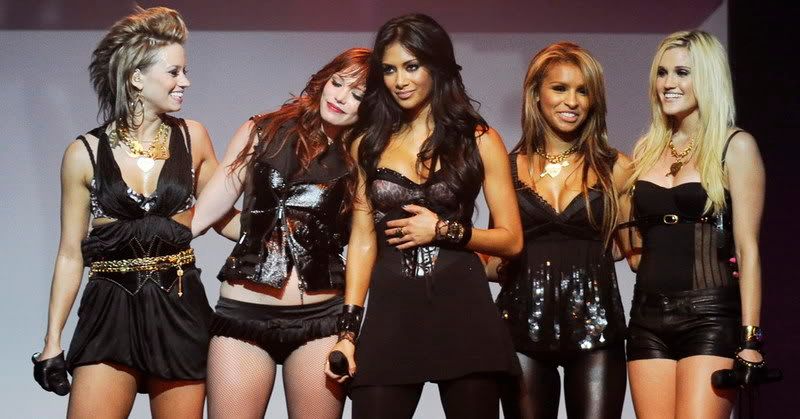 The Pussycat Dolls have christened their forthcoming sophomore album "Doll Domination", and will release it in August via A&M/Interscope Records. The set is preceded by lead single "When I Grow Up", produced by Rodney "Darkchild" Jerkins (Beyonce Knowles, Janet Jackson, Toni Braxton).
Other musicians contributing to "Doll Domination" are Timothy "Timbaland" Mosley (Nelly Furtado, Ashlee Simpson), Kara DioGuardi (Brandy Norwood, Mya Harrison), Fernando Garibay (Britney Spears, Paris Hilton), Sean "The Pen" Garrett (Alicia Keys, Christina Milian), The Clutch: Balewa Muhammad, Candice Nelson, Ezekiel Lewis, Keri Hilson & Patrick "J.Que" Smith (Jennifer Lopez, Usher Raymond), Ryan "Alias" Tedder (Whitney Houston, Leona Lewis), Lady GaGa (Esmee Denters, Tami Chynn), Thomas "Cee-Lo" Callaway (Faith Evans, Estelle Swaray), and Mark Taylor (Kelis Rogers, Craig David).
Posted at 04:47 pm by
mokhal