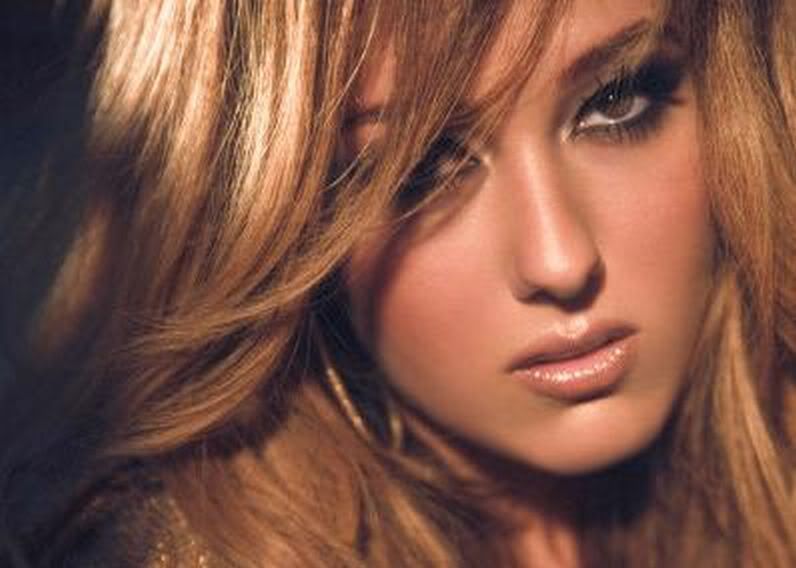 It's been 3 years since I've last interviewed Tynisha Keli, and she still maintains her sweet and humble personality. The singer/songwriter is currently gearing up for the release of her upcoming sophomore album, "The 5th Element."
In this exclusive interview with Monica Mania, the songstress talks about the new project, parting ways with Warner Bros. Records, her thoughts on Kara DioGuardi's latest post as a judge on American Idol, and so much more ….
---
Hamada: Tell us about your upcoming sophomore album, "The 5th Element."
Tynisha: It's definitely something I've put a lot of time and thought upon effort into. I hope everyone enjoys it.
Hamada: How different will it be from your debut offering, "The Chronicles of TK"?
Tynisha: Melodically, not too far off ... but conceptually it's very different. I wanted to capture as many elements of love as I could.
Hamada: Whom did you collaborate with on the project?
Tynisha: I worked with Deezel, who also produced "Lollipop" and "Mrs. Officer" by Lil Wayne, and a lot of others ... Kept it in house, so I had to work with Tha Corna Boyz. Atozzio Townes was one of the writers on this album. He's so incredibly talented and I'm blessed to have him grace it. A New up and coming Producer named D.J. Camper and so many more
Hamada: Have you decided what's going to be the lead single?
Tynisha: Yes, a song called "Next Time."
Hamada: List some of your favorite songs on the new album.
Tynisha: I have 3 personal favorites: "How to Love," "The Right Way" and "Sleeping Alone."
Hamada: Were you disappointed with the way Warner Bros. Records handled the promotion of your debut CD?
Tynisha: I think Warner did everything they were capable of doing so no hard feelings ... I'm just grateful they let me go with ease.
Hamada: What are your thoughts on the success songwriter Kara DioGuardi has achieved as a judge on American Idol?
Tynisha: I'm so happy for her, she deserves it. She's an incredibly hard worker and one of the most amazing people to bless my life. Working with her changed my life in so many ways.
Hamada: Your song "Stay or Go," co-written by Schaffer "Ne-Yo" Smith and produced by Bei Maejor, was recently re-recorded by R&B songstress Monica for her latest album, "Still Standing." Do you sometimes wish that the song made it to the final cut of your debut CD?
Tynisha: The song is EXACTLY where it should be. It's a great record and whichever way it NEEDS to be heard.
Hamada: Are there any plans of officially releasing the MaddScientist-helmed/Kasia Livingston-penned "Hype Me," the Soulshock & Karlin-produced "Lonely Days," and the Mario-assisted "Greatest Performer"?
Tynisha: Unfortunately no ... The songs are as far as they are gonna go by me ... "Lonely Days" was written by me, so believe me, I want nothing more than for them to be as big as they should be.
Hamada: I've always wondered why your albums get released in Japan first. Care to explain?
Tynisha: It's not necessarily by choice ... I have to get it out one way or another ... Right now an American album is so unlikely because of how the industry is deteriorating slowly but Japan is extremely embracing and REALLY wants the music so they get it.
Hamada: During our last interview, you stated that you're happily single. How has your love life changed so far?
Tynisha: LOL! No my love life remains the same. Still VERY single and plan to stay this way until I get to where I'm going.
Hamada: Any message you'd like to give to your fans all over the world?
Tynisha: Thank you so much for all your loving support. I understand that it's difficult to stay loyal to an artist that is seemingly irrelevant but I know no matter how long it takes me; I WILL NOT let you down.