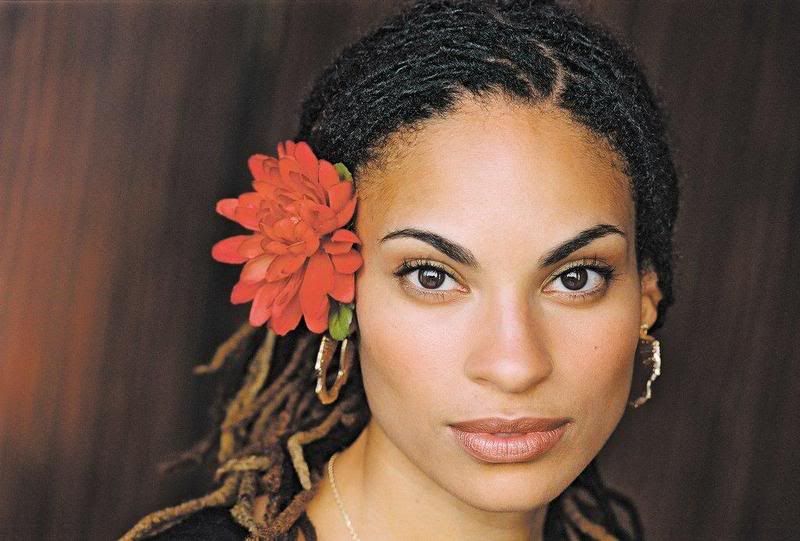 Goapele is an extremely talented singer/songwriter who captured our hearts with soulful joints such as "Love Me Right", "First Love" and "Closer". With 3 LPs under her belt – "Closer", "Even Closer" & "Change It All" - she's currently working on her 4th as yet untitled album.
I caught up with the beautiful songstress to talk about her future projects, dream collaborations, working with fellow musician Linda Perry, coping with racism, the meaning behind her unique name, and so much more … Enjoy reading, and don't forget to post your thoughts :)
---
Your name is very beautiful and unique, what does it mean?
Thank you. It was my grandmother's maiden name which means "to go forward" in Sitswana. It's a South African name.
Tell us about your musical beginnings?
I grew up around lots of exiled South Africans who left the country as performing artists. It was common to hear people break into freedom songs, full of rich harmonies, at parties or get togethers. We also saw a lot of live music, so it became natural to put on shows at home for friends and family, and dream of one day doing it for real. I started receiving musical training at the age of 16.
Word has it that you're currently working on the follow-up to your critically acclaimed sophomore album "Change it All", is that true? If so, what can we expect from you this time around?
It's only in the beginning phases so far. I really don't know what to expect. I never know what the project is until it's done. I just write and record the music I feel.
You've previously collaborated with hitmaker Linda Perry. How was the experience like? And any plans of hooking up again with her again?
I would love to collaborate with Linda again as I'm very fond of what she brings out in artists. It was unique and unusual experience for me to work with another female artist. She did things like light candles and create vibes; it was both organic and efficient. She recorded everything to 2" tape in a huge wooden studio with tons of vintage gear. "Darker Side of the Moon" became one of the most pleasant collaborations on the album. We both worked tirelessly but it still fell into a natural rhythm.
Which producers/songwriters you'd love to work with in the near future?
· Kerry "Krucial" keys.
· Linda Perry.
· Harold Lilly.
· Bryan Michael Cox.
· Kanye West.
· Daptones.
· Michelle Escoffery.
· James Poyser.
· Questlove.
· Just Blaze.
· Amp Live.
· Mike Tiger.
· Bedrock.
If you could record a duet with any living male artist, whom would you choose? And why?
D'Angelo! His music is beautiful and always has an edge to it.
Mega star Janet Jackson once cited "Closer" as one of her favorite 20 joints. How did that make you feel? And what do you think of her as a performer?
I wanted to be like her when she was Penny on "Good Times." I sang along to her songs since "Control" and "Let's Wait a While", so I loved that she was into "Closer."
What are your views on racism, especially since you come from a bi-racial family?
It's an ongoing struggle.
If you weren't a singer, which alternative career you'd have chosen instead?
I would have been a dancer or a flower shop owner, but probably a teacher.
What's the one thing you'd alter about yourself?
I would like to be more in the moment and less obsessive.
What qualities do you usually look for in a man? And what turns you off the most?
Comfort in his own skin and not too egotistical.
What's the worst thing about the opposite sex?
Lack of patience.
Tell us three things that most readers will be surprised to learn about you?
1) I am a mother as of 6 months ago.
2) I have a couple really big tattoos.
3) On my last tour, I listened to a lot of Three 6 mafia and T.I. to get juiced before shows.
What's your greatest fear?
My greatest fear is the current state of the world.
When was the last time you cried?
A couple months ago.
Do you think you're emotionally strong?
Yes I do think I'm emotionally strong.
Describe yourself in 2 words?
1) Strong Willed
2) Thorough
What's your idea of happiness?
1) Family.
2) Home.
3) Creative Freedom.
Is there any message you'd like to give to your fans all over the world?
I'm making new music, and I really appreciate everyone's love and support. It makes me feel like I'm doing the right thing.