Thursday, January 24, 2008
ASIA CRUISE - SELFISH [VIDEO]
Here is the video for Asia Cruise's debut single "Selfish", which was produced by Tha Corna Boyz: Pierre Medor & Dwayne Nesmith ("I Wish You Loved Me" – Tynisha Keli / "What Love Can Do" – LeToya Luckett / "High Heels" – Keri Hilson).
Posted at 09:04 pm by
mokhal
Permalink
DANITY KANE GET DOLLED UP FOR SOPHOMORE ALBUM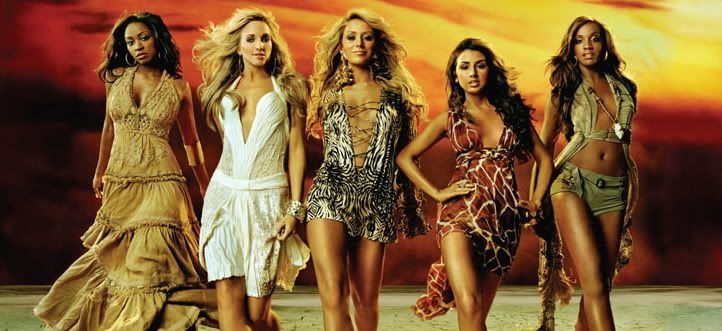 According to Dawn Richard's official MySpace profile, The Stereotypes produced "Damaged" will be the lead single from Danity Kane's highly-anticipated sophomore album "Welcome to the Dollhouse", due 18th March via Bad Boy records.
The set will feature additional collaborations with super producer Nate "Danja" Hills, who's also working on the next projects by Madonna (Maverick), Keri Hilson (Interscope), Mariah Carey (Island/Def Jam), Nicole Scherzinger (Interscope), Christina Milian (Interscope) and Nikki Flores (Sony).
Posted at 02:38 pm by
mokhal
Permalink
ASIA POSTS NEW MESSAGE @ MYSPACE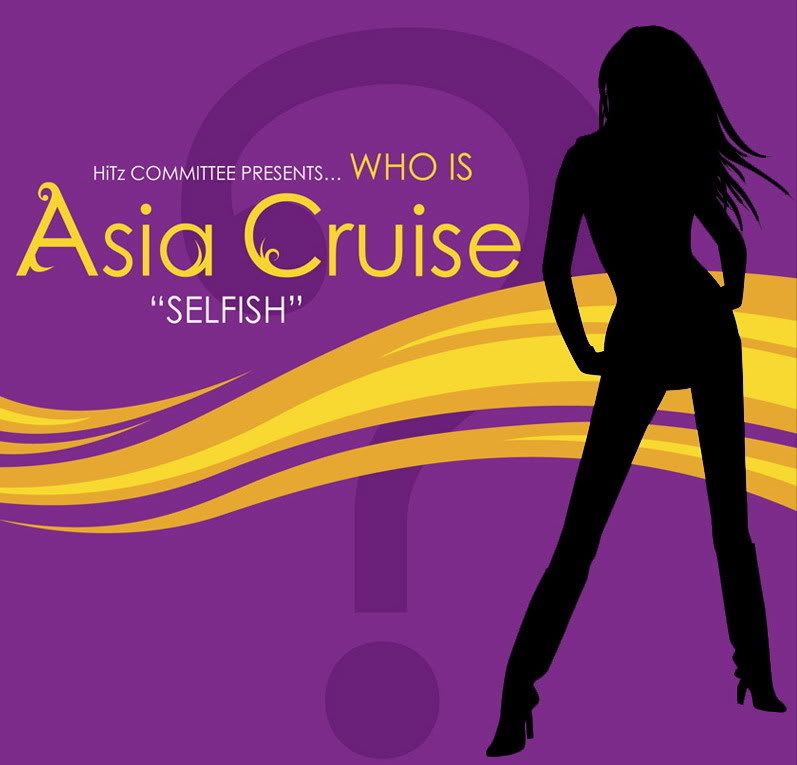 Jive recording artist Asia Cruise checked in with fans via the following message on her official MySpace profile: - "Hey Everyone! It's Asia, and I just wanted to shout out to everyone and let them know my video is dropping in ONE MORE DAY!!! I can't believe it's finally here. For those of you who already know who I am and what I look like, I want to thank you for all the YEARS and I mean YEARS of support that ya'll have given me. It means the world to me and I want to dedicate this video to ya'll. I put my blood sweat and tears into this video and song and I hope it shows. For those of you who don't know me or what I look like, it's been fun reading all the comments about who I am. I've been getting a lot of Asia from the PCD and I even heard that I was Tom Cruise's illegitimate daughter LOL. What the heck? It will be interesting to hear the comments after the big reveal. I know some of you are wondering why the big mystery. Well, to be honest with you, it really didn't start that way. The whole "Who Is Asia Cruise" was more of a question to myself. When I started working on the album, the main question that kept poppin' up was "Who is Asia?" I really wanted to pick songs that reflected me and who I am…so when you listen to the album, you'll definitely get a sense of who I am. Then I wanted everyone to like me for my music instead of my image. That was really important to me. So, we decided to take a risk and not put my face out there and GUESS what? Ya'll love my music!! And as an artist, I can't tell you how that makes me feel. I'm nervous and anxious about the big reveal, but I believe in my fans and I know they'll love my just as I am :) I Love you Guys!!!"
Posted at 12:30 am by
mokhal
Permalink
Tuesday, January 22, 2008
A NEW YEAR WITH DIOGUARDI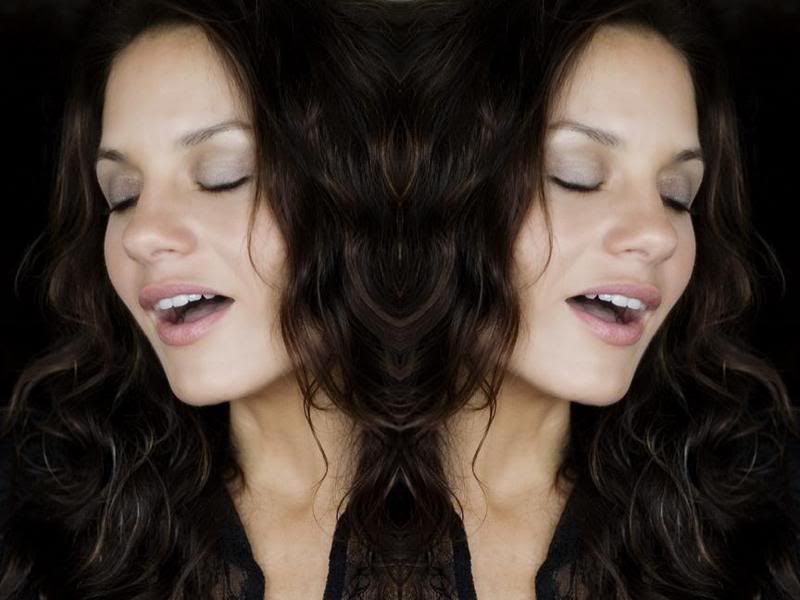 Award-winning songwriter Kara Dioguardi posted the following message on her official MySpace profile: - "Hello! I hope you all had a wonderful holiday season and a beautiful start to the New Year! I'm amazed at how fast time is flying, but am looking forward to all the wonderful things ahead. Life and work are busy, but I am enjoying every minute of it! This month I am continuing to work with recording artists Tynisha Keli and The Cheetah Girls, as well as Shanna Crooks, Jesse Lee, and J. Davey. I am also currently collaborating with writer/producers Tricky, JR Rotem, Rodney Jerkins, Scyience, Martin & Ash, Matt Scannell of Vertical Horizon, Jason Reeves, Richard Marx, Matt Serletic, Jeff Spence, Jess Cates, and Jeffrey Steele. I am thrilled that a song so close to my heart, "Taking Chances" (Celine), is continuing to gain such support and has reached the Top 10 in 22 countries! The album is Top 10 in 7 countries!? Leona Lewis' album "Spirit" is now 3x platinum in the UK, and I feel so fortunate to have written "Forgiveness" with her and Salaam Remi- the B-side to her current hit single! Wishing Leona all the best in her continued breakout success! I wanted to take a minute to thank everyone for their support! It sincerely means the world to me and I look forward to making more music that can hopefully move, inspire, encourage and create new passion to whomever it reaches."
Posted at 09:12 pm by
mokhal
Permalink
ANNIE ROLLS WITH RICHARD X ON COMEBACK SINGLE
Pop singer Annie will return to the music scene with "I Know Your Girlfriend Hates Me" as the lead single from her upcoming sophomore album. The track was produced by Richard X, who also worked with the "Heartbeat" singer on her debut LP "Anniemal".
The as-yet untitled Island/Def Jam set is also expected to boast collaborations with Hannah Robinson (Emma Bunton, Sophie Ellis Bextor), Brian Higgins & Miranda Cooper of Xenomania (Sugababes, Girls Aloud) and Greg Kurstin (Lily Allen, Jessica Simpson).
Posted at 09:05 pm by
mokhal
Permalink
SPARKS SNAGS ROBINSON FOR NEW VIDEO
American Idol champ Jordin Sparks and R&B crooner Chris Brown will shoot the video for their duet "No Air" with critically-acclaimed director Chris Robinson, who's also responsible for hits like Alicia Keys' "A Woman's Worth" and Jojo's "Too Little, Too Late".
The joint was produced by hitmaking duo Harvey Mason Jr. & Damon Thomas of The Underdogs. Expect more of their beautifully-belted tunes on the next projects by Jennifer Hudson (J Records/Arista), Whitney Houston (J/Arista), LeToya Luckett (Capitol), Keke Wyatt (TVT) and Claudette Ortiz (Interscope).
Posted at 09:00 pm by
mokhal
Permalink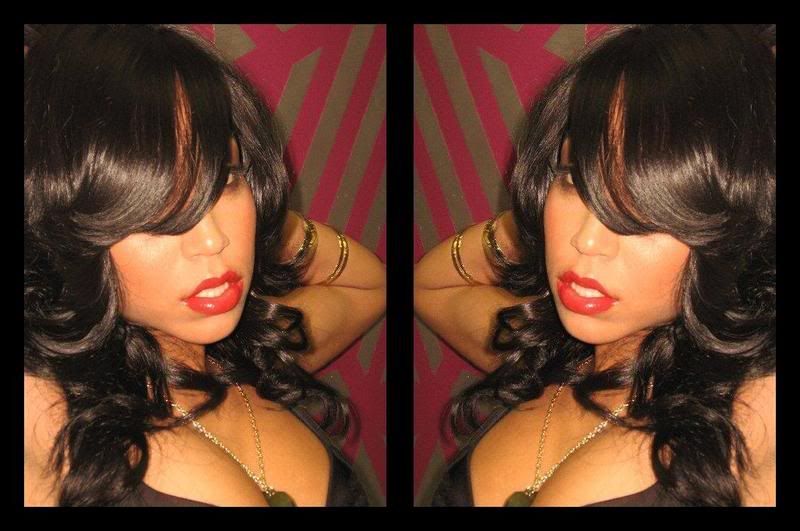 You may recognize Natasha Ramos as ¼ of Anjell (the group formed by ex-Destiny's Child members LaTavia Roberson and LeToya Luckett), but now she's currently in the midst of recording her upcoming debut album (Star Trak/Interscope) with the likes of Bryan Michael Cox (Mariah Carey, Faith Evans), Kendrick "Wyldcard" Dean (Toni Braxton, Nicole Scherzinger) and Taurian "Adonis" Shropshire (Whitney Houston, Jennifer Lopez).
According to ASCAP - American Society of Composers - "Insult My Intelligence" is a registered track that's expected to be part of Ramos' as-yet untitled LP. It was co-written by Schaffer "Ne-Yo" Smith (Rihanna, Christina Milian) and produced by Robert Shea Taylor (Solange Knowles, Wynter Gordon).
Posted at 01:11 am by
mokhal
Permalink
Monday, January 21, 2008
MCCOY POSTS NEW SONG @ MYSPACE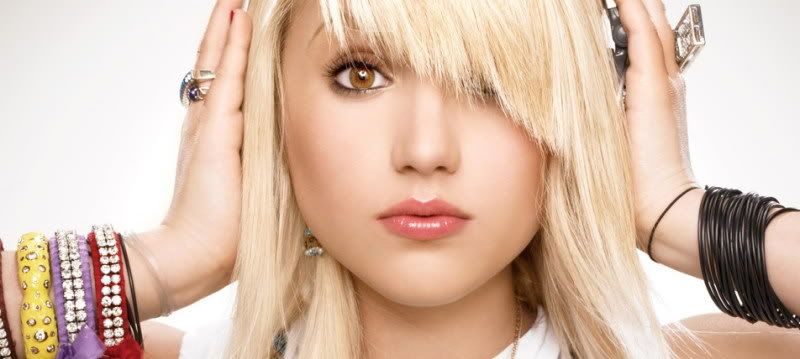 Debbie Hammond, CEO of ClockWork Entertainment, posted the following bulletin on Bad Boy recording artist Jordan McCoy's official MySpace profile: - "Hope you are well. Check out ROCKSTAR, as heard on THE HILLS! We wanted to show our appreciation for your continued patience on Jordan McCoy's debut album release. Sorry for the delays. The album will be released with a TV show called, GOOD GIRL/BAD BOY, which Jordan did with Diddy! We are hoping it will be no later than April (if not sooner.) The writers' strike has delayed all TV. If you'd like to show your support for Jordan McCoy, please buy "JUST WATCH ME," the single from Itunes.com or Walmart.com. We love y'all a ton!"
Posted at 06:34 pm by
mokhal
Permalink
MUMBA PLOTTING SUMMER FOR COMEBACK DISC
Irish songstress Samantha Mumba was recently interviewed on British talk-show "Loose Women", and she revealed plans of releasing her upcoming 3rd album this summer. The as-yet untitled set will be the follow-up to, "Woman", which got shelved despite boasting the UK top 10 single "I'm Right Here", co-written by Kandi Burruss (Mariah Carey, Alicia Keys) and produced by Bloodshy & Avant: Christian Karlsson and Pontus Winnberg (Jennifer Lopez, Britney Spears).
Posted at 06:25 pm by
mokhal
Permalink
Sunday, January 20, 2008
HOUSTON ROLLS WITH HUDSON ON NEW LP
Besides working on the next albums by Tynisha Keli (Atlantic), Raven Symone (Hollywood), and Tiffany Evans (Sony/Epic), up and coming producer Eric Hudson has bagged himself another big-time client, and this time it's none other than veteran performer Whitney Houston, who's planning to release her long-awaited comeback album later this year via Clive Davis' J Records.
Hudson now joins the likes of Soulshock & Karlin: Carsten Schack and Kenneth Karlin (Toni Braxton, Keyshia Cole), Jermaine Dupri (Mariah Carey, Janet Jackson), Johnta Austin (Mary J. Blige, Faith Evans), Allaune "Akon" Thiam (Madonna, Gwen Stefani), The Underdogs: Harvey Mason & Damon Thomas Jr. (Beyonce, Jennifer Hudson), Sean "The Pen" Garrett (Alicia Keys, Kelly Rowland), Kasseem "Swizz Beatz" Dean (Angie Stone, Mya Harrison), Diane Warren (Fantasia Barrino, Christina Aguilera), Taurian "Adonis" Shropshire (Amerie, Jennifer Lopez), Makeba Riddick (Rihanna, Michelle Williams) and Schaffer "Ne-Yo" Smith (Teedra Moses, Heather Headley), who are all doing their utmost best to ensure the "I Will Always Love You" singer a triumphant return unlike any other!
Posted at 06:37 pm by
mokhal
Permalink
---
Contact Me:-------
Email: supa_monica@yahoo.com
Facebook: http://www.facebook.com/hamada.licious
Twitter: http://twitter.com/supaham
BB Pincode: 25E267B6
Sister Blog - Easy Target: http://easytarget.blogdrive.com

---
MONICA MANIA INTERVIEWS

Adama
http://monicamania.blogdrive.com/archive/1793.html

Alex Reid
http://monicamania.blogdrive.com/archive/4230.html

Andrew "Pop" Wansel
http://monicamania.blogdrive.com/archive/5750.html

Angela Hunte
http://monicamania.blogdrive.com/archive/3760.html

Aria Crescendo of Paradiso Girls
http://monicamania.blogdrive.com/archive/3943.html

Asia Cruise
http://monicamania.blogdrive.com/archive/2618.html

Autumn Rowe
http://monicamania.blogdrive.com/archive/5218.html

Bayje
http://monicamania.blogdrive.com/archive/3826.html

Beau Dozier
http://monicamania.blogdrive.com/archive/1807.html

Benny Blanco
http://monicamania.blogdrive.com/archive/4440.html

Black Buddafly
http://monicamania.blogdrive.com/archive/1591.html

Brit & Alex
http://monicamania.blogdrive.com/archive/1852.html

Canela Cox
http://monicamania.blogdrive.com/archive/1656.html

Carsten "Soulshock" Schack
http://monicamania.blogdrive.com/archive/1725.html

Celena Cherry [of The Honeyz]
http://monicamania.blogdrive.com/archive/1751.html

Chantel McCrary
http://monicamania.blogdrive.com/archive/6486.html

Charmayne "Maxee" Maxwell [of Brownstone]
http://monicamania.blogdrive.com/archive/1913.html

Cleo Higgins [of Cleopatra]
http://monicamania.blogdrive.com/archive/1739.html

Cover Drive
http://monicamania.blogdrive.com/archive/5388.html

Cristyle "The Ink" Johnson
http://monicamania.blogdrive.com/archive/2654.html

Darren Lewis of Future Cut
http://monicamania.blogdrive.com/archive/4383.html

Dildo Cop
http://monicamania.blogdrive.com/archive/2385.html

Edwin "Lil' Eddie" Serrano
http://monicamania.blogdrive.com/archive/2790.html

Emily King
http://monicamania.blogdrive.com/archive/1992.html

Erika Rose
http://monicamania.blogdrive.com/archive/2083.html

Evan "Kidd" Bogart
http://monicamania.blogdrive.com/archive/2337.html

Goapele
http://monicamania.blogdrive.com/archive/2551.html

Jack Splash
http://monicamania.blogdrive.com/archive/4618.html

JADA
http://monicamania.blogdrive.com/archive/2631.html

Jason Derulo
http://monicamania.blogdrive.com/archive/4464.html

Jazzy
http://monicamania.blogdrive.com/archive/1709.html

Jeannie Ortega
http://monicamania.blogdrive.com/archive/1980.html

Jessi Malay
http://monicamania.blogdrive.com/archive/2068.html

Jessica Jarrell
http://monicamania.blogdrive.com/archive/5268.html

Johnny Douglas
http://monicamania.blogdrive.com/archive/1678.html

Joi Marshall
http://monicamania.blogdrive.com/archive/2311.html

Jonas "Jay Jay" Jeberg
http://monicamania.blogdrive.com/archive/4214.html

Jonathan "J.R." Rotem
http://monicamania.blogdrive.com/archive/2032.html

Karen Poole
http://monicamania.blogdrive.com/archive/1878.html

Karen Poole # 2
http://monicamania.blogdrive.com/archive/3783.html

Karina Pasian
http://monicamania.blogdrive.com/archive/1691.html

Kasey Butler
http://monicamania.blogdrive.com/archive/1537.html

Katie Holmes
http://monicamania.blogdrive.com/archive/2055.html

Keisha White
http://monicamania.blogdrive.com/archive/2364.html

Lea
http://monicamania.blogdrive.com/archive/1668.html

Lisa Simmons
http://monicamania.blogdrive.com/archive/1826.html

Livvi Franc
http://monicamania.blogdrive.com/archive/3627.html

Lolene
http://monicamania.blogdrive.com/archive/4328.html

Lonny Bereal
http://monicamania.blogdrive.com/archive/5462.html

Lucy Walsh
http://monicamania.blogdrive.com/archive/2425.html

Lyrica Anderson
http://monicamania.blogdrive.com/archive/5700.html

Makeba Riddick
http://monicamania.blogdrive.com/archive/1614.html

Maria Hamer Jensen
http://monicamania.blogdrive.com/archive/1899.html

Marsha Ambrosius
http://monicamania.blogdrive.com/archive/3656.html

Matisse
http://monicamania.blogdrive.com/archive/4841.html

Meleni Smith
http://monicamania.blogdrive.com/archive/4476.html

Meleni Smith (2)
http://monicamania.blogdrive.com/archive/5820.html

Michelle Bell of Lynn & Wade LLP
http://monicamania.blogdrive.com/archive/2247.html

Michelle Escoffery
http://monicamania.blogdrive.com/archive/1640.html

Myxx
http://monicamania.blogdrive.com/archive/2229.html

Neon Hitch
http://monicamania.blogdrive.com/archive/5685.html

Nicole Morier
http://monicamania.blogdrive.com/archive/3675.html

NiRe Alldai
http://monicamania.blogdrive.com/archive/5301.html

Patrick "J.Que" Smith
http://monicamania.blogdrive.com/archive/2479.html

Paula Campbell
http://monicamania.blogdrive.com/archive/2163.html

Paula DeAnda
http://monicamania.blogdrive.com/archive/4202.html

Peach Candy: Rasheeda & Kandi Burruss
http://monicamania.blogdrive.com/archive/2276.html

Pixie Lott
http://monicamania.blogdrive.com/archive/3853.html

Reginald "Syience" Perry
http://monicamania.blogdrive.com/archive/4638.html

Remi Nicole
http://monicamania.blogdrive.com/archive/4258.html

Rob. A!
http://monicamania.blogdrive.com/archive/5573.html

Rosette
http://monicamania.blogdrive.com/archive/2460.html

Ruth-Anne Cunningham
http://monicamania.blogdrive.com/archive/2406.html

Sabrina Washington
http://monicamania.blogdrive.com/archive/4702.html

Samantha Jade
http://monicamania.blogdrive.com/archive/1962.html

Second Nature
http://monicamania.blogdrive.com/archive/2143.html

Shamora Crawford
http://monicamania.blogdrive.com/archive/2183.html

Silena Murrell
http://monicamania.blogdrive.com/archive/1565.html

Silya Nymoen
http://monicamania.blogdrive.com/archive/3315.html

Stefani Vara
http://monicamania.blogdrive.com/archive/2044.html

Steph Jones
http://monicamania.blogdrive.com/archive/2447.html

Sterling Simms
http://monicamania.blogdrive.com/archive/5725.html

StooShe
http://monicamania.blogdrive.com/archive/5440.html

The Veronicas
http://monicamania.blogdrive.com/archive/2864.html

The Writing Camp
http://monicamania.blogdrive.com/archive/3537.html

Tiffany Affair
http://monicamania.blogdrive.com/archive/1841.html

Tiffany Starr
http://monicamania.blogdrive.com/archive/3421.html

Toby Gad
http://monicamania.blogdrive.com/archive/4409.html

Tori Alamaze
http://monicamania.blogdrive.com/archive/1771.html

Torica
http://monicamania.blogdrive.com/archive/2991.html

Tynisha Keli
http://monicamania.blogdrive.com/archive/1864.html

Tynisha Keli (2)
http://monicamania.blogdrive.com/archive/4887.html

Victoria "Lady V" Horn
http://monicamania.blogdrive.com/archive/3725.html

Wynter Gordon
http://monicamania.blogdrive.com/archive/2006.html


---
BLOG ROLL

*Musicians' Galore - Sister Blog*
http://musiciansgalore.blogdrive.com

Best Rumor
http://www.bestrumor.com

Bronx River Parkway
http://www.bronxriverparkway.com/gossip

California Rumor
http://www.californiarumor.com

Celeb Binge
http://www.celebbinge.com

Celebs Planet
http://celebsplanet.blogspot.com

Chad Beatz
http://www.chadbeatz.com

Cigna Sight And Sound
http://cignasightandsound.blogspot.com

Daily Replay
http://dailyreplay.blogspot.com

Estrella Urbana
http://estrellaurbana.blogspot.com

Funky Media
http://funky-media.blogspot.com

J's Random Corner
http://i-am-random-j.blogspot.com

Juicy Scoop
http://juiicyscoop.blogspot.com

Kanaete
http://kanaete-jpop.blogspot.com

Mia's Meddlings
http://musicandlyrics.ibloggie.com

Music, Gossip, & More
http://musicgossipmore.blogspot.com

Musicology 101
http://musicology-101.blogspot.com

Never Forgotten
http://neverforgotten.wordpress.com

Ohhh! Crap
http://www.ohhcrapp.net/

Pop Music Kingdom
http://popmusickingdom.blogspot.com

R&B Junk
http://www.rnbjunk.com

R&B Music Blog
http://www.rnbmusicblog.com

Rory And Summer Show
http://www.roryandsummer.com

Simon's Rag
http://simonsrag.blogspot.com

Singers Room Blog
http://blog.singersroom.com

Solitaire Redux
http://solitairereduxv3.blogspot.com

Str8 Outta NYC
http://www.str8nyc.com

The Next 2 Shine
http://www.thenext2shine.com

That Grape Juice
http://www.thatgrapejuice.com

The Fashioniste
http://www.thefashioniste.com

The Gospel Fill-Up
http://thefillup.blogspot.com

The Lair
http://crazyandconfuzed.blogspot.com