Friday, February 02, 2007
[MONICA MANIA INTERVIEW] CELENA CHERRY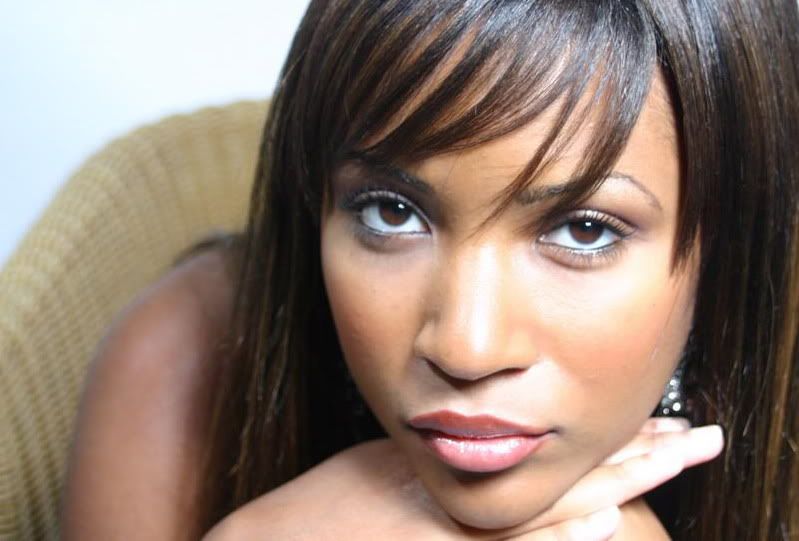 British girlband The Honeyz burst into the scene in 1998 with their amazing ballad "Finally Found", which also gave them their 1st top 10 single. The successful path continued with hits like "End of The Line", "Love of a Lifetime" and "Won't Take It Lying Down", as well as their album "Wonder No. 8". Unfortunately the band split shortly after their success, and lead singer Celena Cherry finally decided to step out on her own as she's currently recording her own debut album. I caught up with her to talk about The Honeyz, what she thinks of group reunions, whom she'd love to duet with, and much more … Enjoy
---
Can you tell us when you started singing? And which artists influence you musically?

I started singing at a young age at theatre school and loved artists like Randy Crawford and Whitney Houston. Oh and Gloria Estefan.

Are you currently recording a new album? If so, when is it coming out?

Yes I am, I'm still working on it as I want it to be perfect. Will let you know when it will be released.

Can you tell us the names of your favorite tracks from the album? And liner notes regarding which each song is about?

One of my favorite tracks is "Gave You My Love" which you can hear on http://www.myspace.com/celenacherry. It was written from the heart and is very true to me.

Whom have you worked with in terms of songwriters/producers? And which ones you'd love to hook up with in the future?
I've worked with Tore Johanson, who did Franz Ferdindad's first album, as well as many different producers and songwriters. The list is endless! I would also love to work with Guy Chambers.

Some of the music producers I've interviewed said that UK artists are less driven and don't take things as seriously as their US Counterparts. Do you agree with this notion?

I think it depends on who the artists are. I'm sure there are American artists are not that driven. In America there are more artists and they have more money, so you cannot compare.

If you could do a duet, which artist would you choose?

Keane or Coldplay's Chris Martin.

2007 will see the likes of Cleo, Shola Ama, Alesha Dixon and Mutya releasing their new albums. Do you feel the pressure? And who is your favorite from the ones I've mentioned?

I don't feel pressure at all, and I don't care what they do. I just wanna do the best for me.

Now I'll rewind a little bit, and ask you about your former girlgroup The Honeyz. How were they formed? And why did they break up?

There is so much drama circulated within the story of that group. The girls didn't wanna carry on, and till this day I don't know why we broke up!

Were you surprised by Heavenly's decision to leave the group? And did you know that she was going to come back?

I was very surprised, it was a big shock. We had no idea she would return - it was not in our power.

Are you still in touch with Mariama, Naima and Heavenly?

I still speak to Naima and Mariama.

I bought "Wonder No. 8" few years back, and I still listen to it every now and then cuz the songs never get dated (especially the ballads). Which songs were your favorites? And why?

I love every song on "Wonder No. 8", it's a great album. "Finally Found" means a lot to me as it came from my own experience.

The Honeyz' "Somebody to Love Me" was written by the legendary Babyface. Did you get to meet him in person? If so, how was it like working with him?

Unfortunately we never met him, but what a great song……….

There are rumors that the Honeyz are re-forming. Is that true?

We did reform but it didn't work out. So we are no longer together.

Honeyz have had so many line-up changes that some fans started saying that they'll never be as successful as you used to be in the late 90s. What do you have to say about this?

They are probably right. The secret to a successful band is unity and we don't have that, we did in the beginning.

What do you think of All Saints' reunion? And do you fear that the Honeyz will face the same fate sales wise if they ever reformed?
I think it's fantastic, but Honeyz will not be reforming.

Are you currently dating anyone? And what does Celena look for in a man?

I'm actually happily married to a lovely guy. In a man I look for someone who can make me laugh and someone who has a good heart.

Last but not the least, is there any message you'd like to give to your fans all over the world?

Thank you for supporting The Honeyz and thank you for all the support and kindness you have shown me since the group ended. You haven't seen the last of me…. Love you all. xxxx
Visit Celena Cherry on MySpace
[Listen] The Honeyz - Somebody To Love Me (written by Babyface)
Posted at 08:55 pm by
mokhal
Permalink
JEANNIE ORTEGA READY FOR ALBUM # 02
Singer/actress Jeannie Ortega mentioned in a new message dedicated to her fans via her Myspace profile that she will start recording her 2nd album very soon, and it's going to be CRAZZZY! Her debut album, "No Place Like BKLYN", spawned hits like "So Done" and "Crowded" featuring Papoose, as well as collaborations with Stargate (Beyonce, Shola Ama), Soulshock & Karlin (Whitney Houston, Toni Braxton), Lisa Simmons (Kelly Rowland, Backstreet Boys) and Dr. Luke (Avril Lavigne, Kelis), who is also working with Britney Spears on her comeback album. Hopefully Jeannie will hit the jackpot with her sophomore effort, and I wish her all the best J
Posted at 06:12 pm by
mokhal
Permalink
Thursday, February 01, 2007
"TREY DAY" - RELEASE DATE
Trey Songz will release his upcoming sophomore album "Trey Day" on 12th June via Atlantic / Wea Records. The new set will be preceded by the lead single "Wonder Woman", whereas Johnta Austin (Jessica Simpson, Janet Jackson), Troy Taylor (Brownstone, Karina Pasian), Jimmy Jam & Terry Lewis (Mariah Carey, Chante Moore), Nate Hills (Keri Hilson, Justin Timberlake) and Bryan Michael Cox (Teairra Mari, Brian McKnight) are among the album's collaborators.
Thanx MBobby J
Posted at 02:48 pm by
mokhal
Permalink
HUDSON TO START RECORDING ALBUM ON MARCH
Dreamgirls star Jennifer Hudson will start recording her debut album in March, which is one week after performing "Love You I Do" @ the Oscars on 25th February. The track has also been nominated for best song category. As for the album, I really can't wait to hear it, and hopefully she'll get to hook up with the best songwriters and producers. Production team The Underdogs are definitely going to be part of the album, especially after their great success on the "Dreamgirls" soundtrack.
Clive Davis' J Records, on the other hand, is coming out strong in the period between 2007/2008 with new albums being released by Whitney Houston, Alicia Keys, Mario Barrett, J. Valentine, Joi Campbell, Jazmine Sullivan, Emily King and Tamar Braxton. Whom are you looking forward to the most?
Posted at 02:44 pm by
mokhal
Permalink
CHRISTINA ROLLS WITH ROLSTON ON NEW VIDEO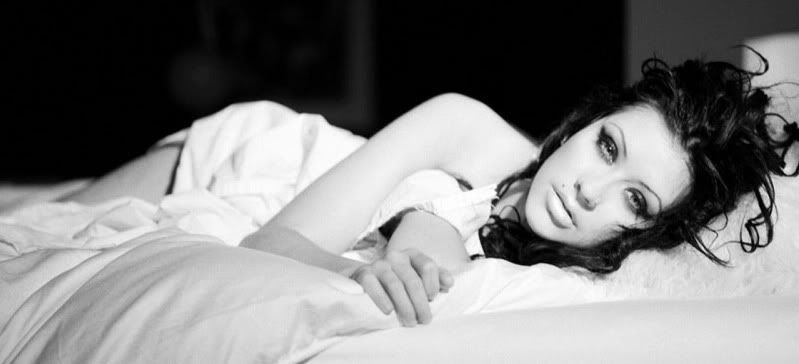 Christina Aguilera finished shooting the video for her latest single, "Candyman", with director Matthew Rolston, who also worked on several of my favorite music videos including Salt N Pepa's "Whatta Man" featuring En Vogue, Paula Abdul's "Crazy Cool" and Beyonce's "Work It Out". Musician Linda Perry (Pink, Sugababes, Goapelle) co-wrote and produced "Candyman", and she was also responsible for Aguilera's previous single "Hurt". Do you think "Candyman" will bring Christina back to the top 10 singles chart? Only time will tell!
Christina on the video set of "Candyman".
Posted at 02:31 pm by
mokhal
Permalink
Wednesday, January 31, 2007
INTRODUCING JOSS STONE [ALBUM COVER]
Here is the album cover for Joss Stone's upcoming 3rd album "Introducing Joss Stone", which is due 20th March via Virgin Records. The new set will be preceded by the lead single "Tell Me 'Bout It", and includes collaborations with vocalist Lauryn Hill, rapper Common, as well as productions from Raphael Saadiq (Kelis, Lionel Richie, Kelly Price) and Beau Dozier (3LW, Avant, B2K).
Posted at 09:20 pm by
mokhal
Permalink
KERI SHOCKS TIMBALAND ON NEW ALBUM
The Clutch member Keri Hilson is going to be featured on Timbaland's upcoming album "Shock Value" not only as songwriter (she co-wrote Timbo's duet with Nicole Scherzinger on "Scream"), but as a performer too! The name of the track hasn't been revealed yet, but you can tell how excited I am J
She's also keeping herself busy by writing new songs for Britney Spears, Megan Rochell, Paula Campbell and Tank, as well as putting the final touches on her upcoming debut album (rumored to be titled as "A Perfect World" after being named initially as "Keri'd Away"), which sports collaborations with Justin Timberlake, Polow Da Don (Keyshia Cole, Mya), and Nate Hills (Nelly Furtado, Katharine McPhee), who produced the following songs for Hilson: - "Love Ya", "Where Did He Go", "Happy Juice" and "Hands & Feet".
Posted at 09:14 pm by
mokhal
Permalink
NEYO SNAGS RIHANNA FOR NEW ALBUM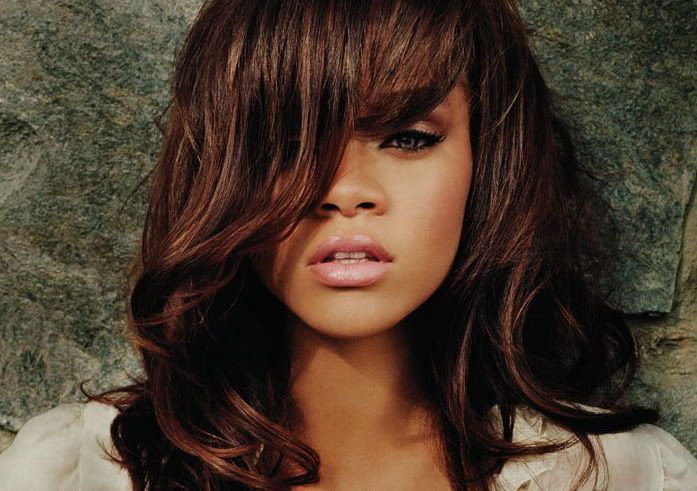 Singer/songwriter NeYo is currently putting the final touches on his next album, and he's also writing penning new hits for the likes of Nina Sky, Whitney Houston, Celine Dion, Trinity Stone, Karina Pasian, Enrique Iglesias and Britney Spears. He recently mentioned in an interview that "Leaving Tonight", a duet with Rihanna, is going to be released as one of the singles from his upcoming sophomore album. Me thinks that this joint will do very well on the charts cuz he and Ms. Fente make quite a team, especially after the success of "Unfaithful", which was originally offered to Rihanna's label mate Megan Rochell.
Posted at 01:04 am by
mokhal
Permalink
Tuesday, January 30, 2007
BROWNSTONE TO MAKE A COMEBACK?
Former Brownstone member Maxee revealed to me exclusively that she and the rest of the members are likely to make a comeback very soon. Apparently Brownstone are getting lots of offers to record another album, and honestly I couldn't be happier. I'm not sure who will be the 3rd member besides Maxee and Nicci since Mimi was forced to leave the group due to health reasons, and was replaced by Kina Cosper. Either ways, this is definitely one comeback I'm keeping my eyes on!
During their musical career, Brownstone worked with the best producers in the business including Soulshock & Karlin (Whitney Houston, Toni Braxton), Gordon Chambers (Allure, Karina Pasian), Troy Taylor (Trey Songz, Black Buddafly) and Rodney Jerkins (Shola Ama, Mariah Carey), so I can't help but wonder who will they hook up with this time around?
Posted at 12:13 am by
mokhal
Permalink
Monday, January 29, 2007
HILARY REGAINS DIGNITY ON NEW ALBUM
Pop star Hilary Duff is currently putting the final touches on her next album "Dignity", which is due April 2nd via Emi Music. The new set sports collaborations with producers/songwriters Will-I-Am (Mary J. Blige, Kelis), Tim & Bob (Mya, Jennifer Lopez), Vada Nobles (Rihanna, Lauryn Hill), Rhett Lawrence (Kelly Clarkson, Victoria Beckham) and Kara Dioguardi (Katharine McPhee, Christina Aguilera). "With You" is set to be the lead single from "Dignity", whereas "Burn", "Stranger", "Play With Fire" and "Danger" are among the other tracks tipped for inclusion on the album.
Posted at 10:10 pm by
mokhal
Permalink
---
Contact Me:-------
Email: supa_monica@yahoo.com
Facebook: http://www.facebook.com/hamada.licious
Twitter: http://twitter.com/supaham
BB Pincode: 25E267B6
Sister Blog - Easy Target: http://easytarget.blogdrive.com

---
MONICA MANIA INTERVIEWS

Adama
http://monicamania.blogdrive.com/archive/1793.html

Alex Reid
http://monicamania.blogdrive.com/archive/4230.html

Andrew "Pop" Wansel
http://monicamania.blogdrive.com/archive/5750.html

Angela Hunte
http://monicamania.blogdrive.com/archive/3760.html

Aria Crescendo of Paradiso Girls
http://monicamania.blogdrive.com/archive/3943.html

Asia Cruise
http://monicamania.blogdrive.com/archive/2618.html

Autumn Rowe
http://monicamania.blogdrive.com/archive/5218.html

Bayje
http://monicamania.blogdrive.com/archive/3826.html

Beau Dozier
http://monicamania.blogdrive.com/archive/1807.html

Benny Blanco
http://monicamania.blogdrive.com/archive/4440.html

Black Buddafly
http://monicamania.blogdrive.com/archive/1591.html

Brit & Alex
http://monicamania.blogdrive.com/archive/1852.html

Canela Cox
http://monicamania.blogdrive.com/archive/1656.html

Carsten "Soulshock" Schack
http://monicamania.blogdrive.com/archive/1725.html

Celena Cherry [of The Honeyz]
http://monicamania.blogdrive.com/archive/1751.html

Chantel McCrary
http://monicamania.blogdrive.com/archive/6486.html

Charmayne "Maxee" Maxwell [of Brownstone]
http://monicamania.blogdrive.com/archive/1913.html

Cleo Higgins [of Cleopatra]
http://monicamania.blogdrive.com/archive/1739.html

Cover Drive
http://monicamania.blogdrive.com/archive/5388.html

Cristyle "The Ink" Johnson
http://monicamania.blogdrive.com/archive/2654.html

Darren Lewis of Future Cut
http://monicamania.blogdrive.com/archive/4383.html

Dildo Cop
http://monicamania.blogdrive.com/archive/2385.html

Edwin "Lil' Eddie" Serrano
http://monicamania.blogdrive.com/archive/2790.html

Emily King
http://monicamania.blogdrive.com/archive/1992.html

Erika Rose
http://monicamania.blogdrive.com/archive/2083.html

Evan "Kidd" Bogart
http://monicamania.blogdrive.com/archive/2337.html

Goapele
http://monicamania.blogdrive.com/archive/2551.html

Jack Splash
http://monicamania.blogdrive.com/archive/4618.html

JADA
http://monicamania.blogdrive.com/archive/2631.html

Jason Derulo
http://monicamania.blogdrive.com/archive/4464.html

Jazzy
http://monicamania.blogdrive.com/archive/1709.html

Jeannie Ortega
http://monicamania.blogdrive.com/archive/1980.html

Jessi Malay
http://monicamania.blogdrive.com/archive/2068.html

Jessica Jarrell
http://monicamania.blogdrive.com/archive/5268.html

Johnny Douglas
http://monicamania.blogdrive.com/archive/1678.html

Joi Marshall
http://monicamania.blogdrive.com/archive/2311.html

Jonas "Jay Jay" Jeberg
http://monicamania.blogdrive.com/archive/4214.html

Jonathan "J.R." Rotem
http://monicamania.blogdrive.com/archive/2032.html

Karen Poole
http://monicamania.blogdrive.com/archive/1878.html

Karen Poole # 2
http://monicamania.blogdrive.com/archive/3783.html

Karina Pasian
http://monicamania.blogdrive.com/archive/1691.html

Kasey Butler
http://monicamania.blogdrive.com/archive/1537.html

Katie Holmes
http://monicamania.blogdrive.com/archive/2055.html

Keisha White
http://monicamania.blogdrive.com/archive/2364.html

Lea
http://monicamania.blogdrive.com/archive/1668.html

Lisa Simmons
http://monicamania.blogdrive.com/archive/1826.html

Livvi Franc
http://monicamania.blogdrive.com/archive/3627.html

Lolene
http://monicamania.blogdrive.com/archive/4328.html

Lonny Bereal
http://monicamania.blogdrive.com/archive/5462.html

Lucy Walsh
http://monicamania.blogdrive.com/archive/2425.html

Lyrica Anderson
http://monicamania.blogdrive.com/archive/5700.html

Makeba Riddick
http://monicamania.blogdrive.com/archive/1614.html

Maria Hamer Jensen
http://monicamania.blogdrive.com/archive/1899.html

Marsha Ambrosius
http://monicamania.blogdrive.com/archive/3656.html

Matisse
http://monicamania.blogdrive.com/archive/4841.html

Meleni Smith
http://monicamania.blogdrive.com/archive/4476.html

Meleni Smith (2)
http://monicamania.blogdrive.com/archive/5820.html

Michelle Bell of Lynn & Wade LLP
http://monicamania.blogdrive.com/archive/2247.html

Michelle Escoffery
http://monicamania.blogdrive.com/archive/1640.html

Myxx
http://monicamania.blogdrive.com/archive/2229.html

Neon Hitch
http://monicamania.blogdrive.com/archive/5685.html

Nicole Morier
http://monicamania.blogdrive.com/archive/3675.html

NiRe Alldai
http://monicamania.blogdrive.com/archive/5301.html

Patrick "J.Que" Smith
http://monicamania.blogdrive.com/archive/2479.html

Paula Campbell
http://monicamania.blogdrive.com/archive/2163.html

Paula DeAnda
http://monicamania.blogdrive.com/archive/4202.html

Peach Candy: Rasheeda & Kandi Burruss
http://monicamania.blogdrive.com/archive/2276.html

Pixie Lott
http://monicamania.blogdrive.com/archive/3853.html

Reginald "Syience" Perry
http://monicamania.blogdrive.com/archive/4638.html

Remi Nicole
http://monicamania.blogdrive.com/archive/4258.html

Rob. A!
http://monicamania.blogdrive.com/archive/5573.html

Rosette
http://monicamania.blogdrive.com/archive/2460.html

Ruth-Anne Cunningham
http://monicamania.blogdrive.com/archive/2406.html

Sabrina Washington
http://monicamania.blogdrive.com/archive/4702.html

Samantha Jade
http://monicamania.blogdrive.com/archive/1962.html

Second Nature
http://monicamania.blogdrive.com/archive/2143.html

Shamora Crawford
http://monicamania.blogdrive.com/archive/2183.html

Silena Murrell
http://monicamania.blogdrive.com/archive/1565.html

Silya Nymoen
http://monicamania.blogdrive.com/archive/3315.html

Stefani Vara
http://monicamania.blogdrive.com/archive/2044.html

Steph Jones
http://monicamania.blogdrive.com/archive/2447.html

Sterling Simms
http://monicamania.blogdrive.com/archive/5725.html

StooShe
http://monicamania.blogdrive.com/archive/5440.html

The Veronicas
http://monicamania.blogdrive.com/archive/2864.html

The Writing Camp
http://monicamania.blogdrive.com/archive/3537.html

Tiffany Affair
http://monicamania.blogdrive.com/archive/1841.html

Tiffany Starr
http://monicamania.blogdrive.com/archive/3421.html

Toby Gad
http://monicamania.blogdrive.com/archive/4409.html

Tori Alamaze
http://monicamania.blogdrive.com/archive/1771.html

Torica
http://monicamania.blogdrive.com/archive/2991.html

Tynisha Keli
http://monicamania.blogdrive.com/archive/1864.html

Tynisha Keli (2)
http://monicamania.blogdrive.com/archive/4887.html

Victoria "Lady V" Horn
http://monicamania.blogdrive.com/archive/3725.html

Wynter Gordon
http://monicamania.blogdrive.com/archive/2006.html


---
BLOG ROLL

*Musicians' Galore - Sister Blog*
http://musiciansgalore.blogdrive.com

Best Rumor
http://www.bestrumor.com

Bronx River Parkway
http://www.bronxriverparkway.com/gossip

California Rumor
http://www.californiarumor.com

Celeb Binge
http://www.celebbinge.com

Celebs Planet
http://celebsplanet.blogspot.com

Chad Beatz
http://www.chadbeatz.com

Cigna Sight And Sound
http://cignasightandsound.blogspot.com

Daily Replay
http://dailyreplay.blogspot.com

Estrella Urbana
http://estrellaurbana.blogspot.com

Funky Media
http://funky-media.blogspot.com

J's Random Corner
http://i-am-random-j.blogspot.com

Juicy Scoop
http://juiicyscoop.blogspot.com

Kanaete
http://kanaete-jpop.blogspot.com

Mia's Meddlings
http://musicandlyrics.ibloggie.com

Music, Gossip, & More
http://musicgossipmore.blogspot.com

Musicology 101
http://musicology-101.blogspot.com

Never Forgotten
http://neverforgotten.wordpress.com

Ohhh! Crap
http://www.ohhcrapp.net/

Pop Music Kingdom
http://popmusickingdom.blogspot.com

R&B Junk
http://www.rnbjunk.com

R&B Music Blog
http://www.rnbmusicblog.com

Rory And Summer Show
http://www.roryandsummer.com

Simon's Rag
http://simonsrag.blogspot.com

Singers Room Blog
http://blog.singersroom.com

Solitaire Redux
http://solitairereduxv3.blogspot.com

Str8 Outta NYC
http://www.str8nyc.com

The Next 2 Shine
http://www.thenext2shine.com

That Grape Juice
http://www.thatgrapejuice.com

The Fashioniste
http://www.thefashioniste.com

The Gospel Fill-Up
http://thefillup.blogspot.com

The Lair
http://crazyandconfuzed.blogspot.com