Tuesday, March 27, 2007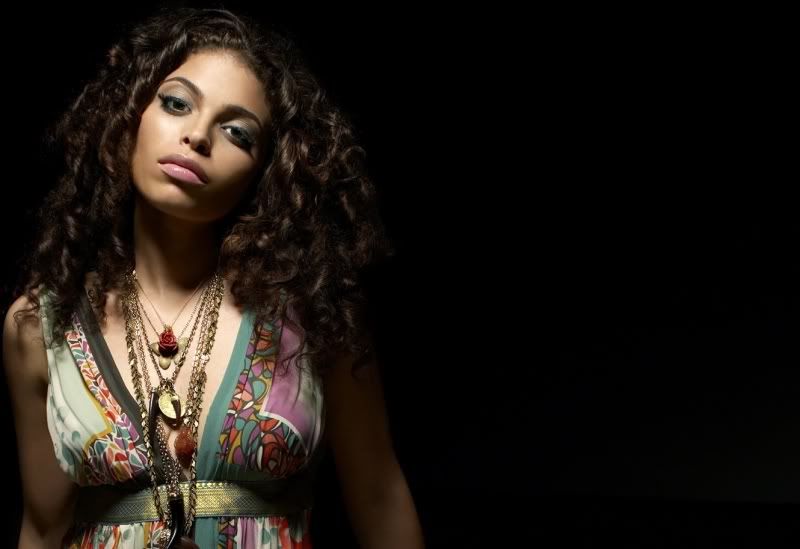 Singer/songwriter Erika Rose is currently putting the final touches on her upcoming debut album rumored to be titled "Rosegarden", and it's due later this year via indie label Infiniti Le Mode. The new set is expected to boast productions from Krucial Keys, with whom she previously hooked up by co-writing Alicia Keys' "A Woman's Worth", "Samsonite Man" and "Heartburn". Some of the tracks tipped for inclusion on the "Rosegarden" are "I Can Not Save You", "The Darkness" and "Spell On You".
Posted at 06:42 pm by
mokhal
Permalink
JOE - AIN'T NOTHIN' LIKE ME [ALBUM COVER + RELEASE DATE]
R&B singer/songwriter Joe will release his upcoming 5th Album "Ain't Nothin' Like Me" on 24th April via Jive Records. The new set sports collaborations with producers/songwriters Sean Garrett (Janet Jackson, Donnell Jones), Bryan Michael Cox (Mariah Carey, Kenny Lattimore), Johnta Austin (Mary J. Blige, Enrique Iglesias), Stargate (Claudette Ortiz, Mario Vazquez), Jermaine Dupri (Chante Moore, Chris Brown), Jimmy Jam & Terry Lewis (Deborah Cox, Usher), The Underdogs (Nick Lachey, Fantasia) and Tim & Bob (Jennifer Lopez, Mya).
Posted at 06:26 pm by
mokhal
Permalink
MILIAN SNAGS FRANKIE J FOR NEW ALBUM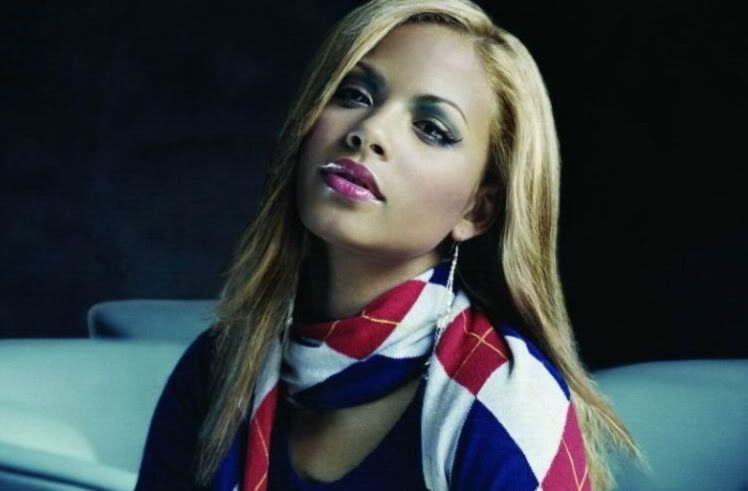 R&B siren Christina Milian posted a new message on her official forum and stated that she recorded a new joint with Latin singer/songwriter Frankie J called "That One", and it's produced by newcomer Benjamin Franklin, who did another joint on the album called "Stay Cool". Rapper Rick Ross is also set to make an appearance on a track called "Blissville". Other producers that are expected on Milian's upcoming the new set include The Matrix (Shakira, Britney Spears), Johnathan "J.R." Rotem (Paris Hilton, Rihanna), Cool & Dre (Mary J. Blige, Kelis) and Nate "Danja" Hills (Nelly Furtado, Natasha Bedingfield).
Posted at 06:19 pm by
mokhal
Permalink
Monday, March 26, 2007
AGUILERA BACK IN THE STUDIO?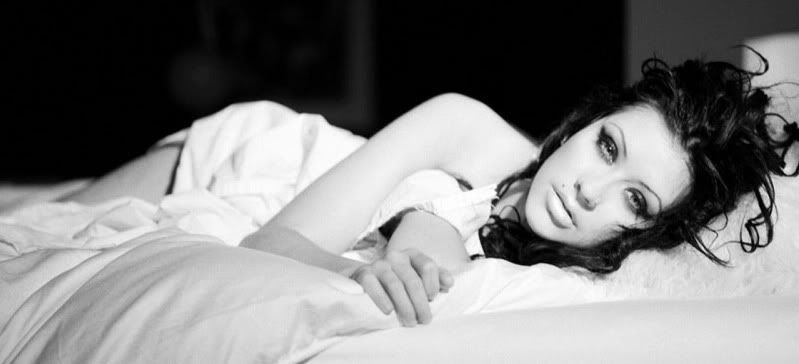 Looks like R&B/Pop artist Christina Aguilera is recording new material as it has been reported that she 's currently working with hitmaker Jamal "Polow Da Don" Jones, who's also known for hits like Fergie's "Glamorous" and Ciara's "Promise". Aguilera's latest album "Back To Basics" boasted collabos with producers Rich Harrison (Toni Braxton, Mary J. Blige), Mark Ronson (Amy Winehouse, Lily Allen), Kwame (Janet Jackson, Fantasia) and Linda Perry (Alicia Keys, Britney Spears), so it would be nice to see what she comes up with the "London Bridge" producer! It's also worth mentioning that Jones is belting out additional hits on the next albums by Keri Hilson (Interscope Records), Nicole Scherzinger (A&M Records), Kelly Rowland (Sony Music) and Rozonda "Chilli" Thomas (Konvict Records), so watch this space!
Posted at 06:30 pm by
mokhal
Permalink
AIN'T NO MISCOMMUNICATION BETWEEN HILSON AND TIMBO!
Mega-producer Tim "Timbaland" Mosely's upcoming album "Timbaland Presents Shock Value" features 3 songs by singer/songwriter Keri Hilson, and they are "Miscommunication", "Way I Are" and "Scream" featuring Nicole Scherzinger. On the other hand, Hilson is currently putting the final touches on her full-fletched debut LP, which boasts collaborations with Nate "Danja" Hills (Jennifer Lopez, Nelly Furtado), Jamal "Polow Da Don" Jones (Jamie Foxx, Keyshia Cole) and Justin Timberlake (Macy Gray, JC Chasez). If you're a fan of Hilson's songwriting skills, then watch out for the next albums by songwriter/vocalist Durrell "Tank" Babbs (Blackground Records), R&B songstress Paula Campbell (Sony Music), and Pop princess Britney Spears (Jive Records).
Posted at 06:25 pm by
mokhal
Permalink
Sunday, March 25, 2007
[MONICA MANIA INTERVIEW] TYNISHA KELI
R&B/Pop siren Tynisha Keli has been through lots of trials and tribulations before she realized her dream and got signed by a major record company to record her upcoming debut album due later this year, and boasts collaborations with producers/songwriters Bryan Michael Cox (Mariah Carey, Gwen Stefani), The Corna Boyz (Marques Houston, LeToya Luckett), Johnathan "J.R." Rotem (Britney Spears, Jennifer Lopez) and Robin Thicke (Mary J. Blige, Christina Aguilera). I caught up with the "I Wish You Loved Me" singer to talk about the album, her struggles in the music industry, what she looks for in a man, dream-duets, and so much more …. Happy reading and don't forget to post your thoughts :)
---
When did you decide to pursue your musical career professionally?

I decided to start singing professionally around the age of 14 ... I never really watched MTV or award shows or anything like that cause I had big responsibilities as a kid... starting at 8 years old I accepted music into my life in such a major way because it was my only outlet, my way of letting out the frustrations I had. So I never really thought about doing it professionally or performing for audiences till I was about 14.
Who were some of your influences while growing up?

My mom played A LOT of R&B when I was growing up so my influences were Jodeci, Brandy, Boys II Men, Tevin Campbell, Faith Evans, Mariah Carey, Whitney Houston ... And so many more!

What is your debut album called? And when is it coming out?

The album is self titled so far ... We haven't really gotten that or a date set in stone yet cause we are still working on it.

Whom have you worked with in terms of songwriters/producers? And whom would you love to hook up with in the future?

I've worked with so many amazing and talented people... Brian Michael Cox, The Corna Boyz, Robin Thicke, J.R. aka Jonathan Rotem, Beau Dozier, Dave Young ... I have great relationships with every single one of them... I respect them all and we have great chemistry... it's important for the chemistry to be there when you're all trying to be creative... I'd love to work with Timbaland and The Clutch.

What are some of your favorite songs on the album? And what does each one of them mean to you?

I wrote a great portion of the album so every song is very personal ... They're experiences either I've gone through or a family member or a friend has gone through ... One of my favorite songs on the album is a song called "Last Chance" written by Mischke Butler and produced by Bryan Michael Cox.

Have you decided which song is going to be the lead single?

Not yet... We're still in the recording process.

Is it true that Jojo's "Anything" was originally offered to you? And how do you feel when another artist takes one of your songs?


It was written for my album so I demoed the song, but we just decided not to use it ... I love her version she definitely did her thing on there.

What do you have to say regarding rumors stating that you had a rift with mega producer Beau Dozier?

I was basically raised in this business and like everyone else. I grew up and went through some changes so I just decided to take the album another route. We're are still cool and always will be.

Did you find difficulty convincing label heads that R&B is your music route? And did they try to market you as something else?

No so much! They respect me as an artist and trust my ideas on the project. They have told me from day one that they just want me to be who I am. I'm very opinionated and outspoken and I would be a hypocrite if I weren't being honest with everyone about who I really am ... I am not ashamed of anything I've done or been through in my life so I have nothing to hide. I sing songs that people are able to relate to ... Everyone has their heart broken at one point or falls in love or loses a loved one or has had a tough life ... I've experienced it all ... And I know I'm not the only one that's gone through it … And my music is my therapy, I don't think of it as a genre ... I'll let everybody else decide the genre I'm just venting or giving advice or telling my story... I'm fortunate to be able to do that ... That being said, the label allows me to be me ... And any artist will tell you how hard it is to find a label that will let you be as hands on your own project as I am.

There are many female young artists launching their careers in 2007, what do you think sets you apart from the rest?

I know one thing is that I'm probably older than all of them lol, now a days we have 12 and 13 year olds coming out singing like Whitney Houston ... I think what makes me a lil different is my story.. I truly did beat the odds... I wasn't supposed to wind up like this.

If you could do a duet with a living artist, whom would you choose? And why?

Usher, Mary J. Blige, Stevie Wonder, Brandy.... Anyone who has influenced me would change my life if they did a duet with me.

What do you think are the advantages and disadvantages of being part of the music industry? And do you agree with the statement "Industry People are Shady"?

The only perk about being in this industry is that I get to do what I love! The disadvantage is all the rejection up until you've reached a certain point. I can agree with that statement... It depends though, the people who keep god very much a part of their life are the more humble well rounded people... Some people do get "Hollywood".

Do you form friendships with people you work with? Or is it always strictly business?

If you share the same interests and get along, you naturally gravitate towards being friends and having a relationship with the people you work with ...

What does Tynisha look for in a man? And what turns you off?

A turn off for me is a guy whose way too pushy ... I like to take things slow... I'm old fashioned when it comes to love and relationships ... I've always believed in the fairy tale love cause I'm a hopeless romantic!
Are you dating anyone at the moment?

No one special at the moment ... I'm very single! What I look for in a man is character, intelligence, humor ... It's very important that he has a great relationship with his mom as well... However he treats his mom tells a lot about how he'll treat you.

Who do you think is the most eligible bachelor (celebrity wise)? And why?

For me? ooohhh there are so many... but Justin is single (Wink).
Tell me something that most fans and readers of Monica Mania will be surprised to learn about you?

People are always surprised to hear I was a loner growing up... I kept to myself a lot and had VERY few friends ... I barely talked ... The only time I opened my mouth, I was singing!

Last but not the least, is there any message you'd like to give to your fans all over the world?

Thank you for all of the support it really means a lot to me and I will do my best to return the love by making great music!
Posted at 10:20 pm by
mokhal
Permalink
Saturday, March 24, 2007
ROR-SHAK DRAFTS SHAW FOR NEW ALBUM
Electronic act Ror-Shak released their new album "Deep" on March 13th via indie label Koch Records. The new set features guest spots from vocalists Lisa Shaw (pictured above), Julee Cruise, Chantal Claret, Wendy Starland and Mark Holmes.
Here is the track list for Ror-Shak's "Deep"
Lisa's Song – featuring Lisa Shaw
Fate or Faith – featuring Julee Cruise
A Forest – featuring Chantal Claret
Golden Cage – featuring Julee Cruise
Rescue Me – featuring Wendy Starland
Interlude # 1
Be There
Love & Pride – featuring Wendy Starland
Heist
I Don't Want (A Remake) – featuring Julee Cruise
Window Pain – featuring Julee Cruise
Trust (Alternative Mix) – featuring Mark Holmes
I've uploaded "Lisa's Song" featuring Lisa Shaw just to give you an appetizer of what to expect from this album! And if you're an open minded listener (just like me), then you'll definitely like this joint! Don't forget to tell me what ya think of it :)
Posted at 09:53 pm by
mokhal
Permalink
JOJO GOES TO AFRICA ON NEW SINGLE
Seems like "Anything" will be the 3rd single from Jojo's latest album "The High Road". The track was produced by multi-talented hitmaker Beau Dozier (Tiffany Evans, Nikki Flores), and samples Toto's 80s smash hit "Africa". Here's what Chuck Taylor from Billboard magazine had to say about the new single:
JoJo - Anything [Billboard Review]
JoJo does Toto. Delicious, and not just phonetically. This clever third single from the teen's sophomore album, "The High Road," takes the melodic hook from the group's 1982 No. 1 chestnut "Africa," places it on endless loop and adds an entirely new lyrical melody on top. Get that? "Anything" is not a cover, not a sample, but a new composition sung over the instrumental hook (it even opens with a small vocal sample from Toto). Breezy, loose vocals from our young heroine offer exceptional companionship to the music, which, surprisingly, avoids becoming monotonous thanks to the winding, escalating performance. Previous "How to Touch a Girl" failed to connect (likely the dreadful title) as "Too Little Too Late" did. "Anything" should restore JoJo's chart course, connecting with the kids and their moms, who will instantly pick up on the inventive gimmick (at least until they realize that JoJo was born eight years after the original song hit. Ouch).
Posted at 02:42 am by
mokhal
Permalink
Friday, March 23, 2007
BECAUSE OF YOU, NE-YO CHANGED HIS ALBUM TITLE
Singer/songwriter Schaffer "Ne-Yo" Smith changed the title of his upcoming sophomore LP from "Know Me" to "Because Of You", which is also the title of the album's lead single. Shown above is the album's official cover, and it's due on 1st May via Def Jam Records. The new set sports collaborations with vocalist Jennifer Hudson and rapper Jay-Z, as well as productions courtesy of Stargate (Shola Ama, Lemar) and Shea Taylor (Ruben Studdard, Wynter Gordon). The "Sexy Love" singer is also penning joints on the next albums by Whitney Houston, Rihanna, Megan Rochell, Mario Barrett, Chris Brown, Karina Pasian, Britney Spears, Nina Sky, Enrique Iglesias, and Celine Dion.
Posted at 03:35 am by
mokhal
Permalink
Thursday, March 22, 2007
MICHELE SETS DATE FOR DEBUT ALBUM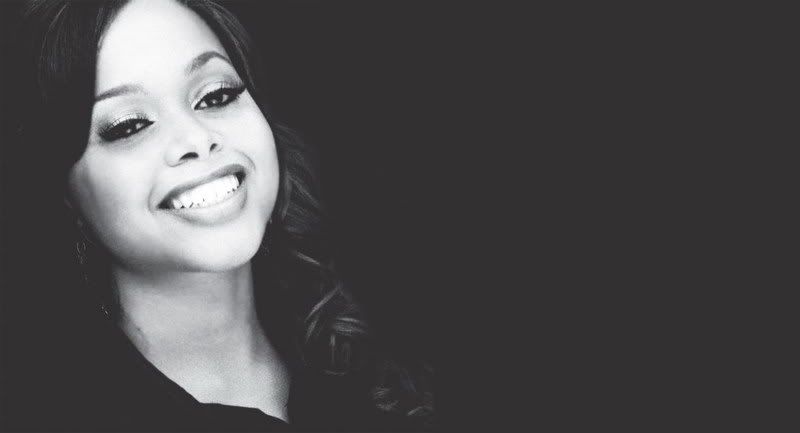 Def Jam recording artist Chrisette Michele's upcoming debut album "I Am" is due on 5th June, and it will be preceded by lead single "Like A Dream". The full track list is yet to be announced, but "I Am" will also boast collaborations with producers John Legend (Keyshia Cole, Jennifer Hudson), Will-I-Am (Mary J. Blige, Nicole Scherzinger) and Kenneth "Babyface" Edmonds (Whitney Houston, Madonna).
Posted at 11:49 am by
mokhal
Permalink
---
Contact Me:-------
Email: supa_monica@yahoo.com
Facebook: http://www.facebook.com/hamada.licious
Twitter: http://twitter.com/supaham
BB Pincode: 25E267B6
Sister Blog - Easy Target: http://easytarget.blogdrive.com

---
MONICA MANIA INTERVIEWS

Adama
http://monicamania.blogdrive.com/archive/1793.html

Alex Reid
http://monicamania.blogdrive.com/archive/4230.html

Andrew "Pop" Wansel
http://monicamania.blogdrive.com/archive/5750.html

Angela Hunte
http://monicamania.blogdrive.com/archive/3760.html

Aria Crescendo of Paradiso Girls
http://monicamania.blogdrive.com/archive/3943.html

Asia Cruise
http://monicamania.blogdrive.com/archive/2618.html

Autumn Rowe
http://monicamania.blogdrive.com/archive/5218.html

Bayje
http://monicamania.blogdrive.com/archive/3826.html

Beau Dozier
http://monicamania.blogdrive.com/archive/1807.html

Benny Blanco
http://monicamania.blogdrive.com/archive/4440.html

Black Buddafly
http://monicamania.blogdrive.com/archive/1591.html

Brit & Alex
http://monicamania.blogdrive.com/archive/1852.html

Canela Cox
http://monicamania.blogdrive.com/archive/1656.html

Carsten "Soulshock" Schack
http://monicamania.blogdrive.com/archive/1725.html

Celena Cherry [of The Honeyz]
http://monicamania.blogdrive.com/archive/1751.html

Chantel McCrary
http://monicamania.blogdrive.com/archive/6486.html

Charmayne "Maxee" Maxwell [of Brownstone]
http://monicamania.blogdrive.com/archive/1913.html

Cleo Higgins [of Cleopatra]
http://monicamania.blogdrive.com/archive/1739.html

Cover Drive
http://monicamania.blogdrive.com/archive/5388.html

Cristyle "The Ink" Johnson
http://monicamania.blogdrive.com/archive/2654.html

Darren Lewis of Future Cut
http://monicamania.blogdrive.com/archive/4383.html

Dildo Cop
http://monicamania.blogdrive.com/archive/2385.html

Edwin "Lil' Eddie" Serrano
http://monicamania.blogdrive.com/archive/2790.html

Emily King
http://monicamania.blogdrive.com/archive/1992.html

Erika Rose
http://monicamania.blogdrive.com/archive/2083.html

Evan "Kidd" Bogart
http://monicamania.blogdrive.com/archive/2337.html

Goapele
http://monicamania.blogdrive.com/archive/2551.html

Jack Splash
http://monicamania.blogdrive.com/archive/4618.html

JADA
http://monicamania.blogdrive.com/archive/2631.html

Jason Derulo
http://monicamania.blogdrive.com/archive/4464.html

Jazzy
http://monicamania.blogdrive.com/archive/1709.html

Jeannie Ortega
http://monicamania.blogdrive.com/archive/1980.html

Jessi Malay
http://monicamania.blogdrive.com/archive/2068.html

Jessica Jarrell
http://monicamania.blogdrive.com/archive/5268.html

Johnny Douglas
http://monicamania.blogdrive.com/archive/1678.html

Joi Marshall
http://monicamania.blogdrive.com/archive/2311.html

Jonas "Jay Jay" Jeberg
http://monicamania.blogdrive.com/archive/4214.html

Jonathan "J.R." Rotem
http://monicamania.blogdrive.com/archive/2032.html

Karen Poole
http://monicamania.blogdrive.com/archive/1878.html

Karen Poole # 2
http://monicamania.blogdrive.com/archive/3783.html

Karina Pasian
http://monicamania.blogdrive.com/archive/1691.html

Kasey Butler
http://monicamania.blogdrive.com/archive/1537.html

Katie Holmes
http://monicamania.blogdrive.com/archive/2055.html

Keisha White
http://monicamania.blogdrive.com/archive/2364.html

Lea
http://monicamania.blogdrive.com/archive/1668.html

Lisa Simmons
http://monicamania.blogdrive.com/archive/1826.html

Livvi Franc
http://monicamania.blogdrive.com/archive/3627.html

Lolene
http://monicamania.blogdrive.com/archive/4328.html

Lonny Bereal
http://monicamania.blogdrive.com/archive/5462.html

Lucy Walsh
http://monicamania.blogdrive.com/archive/2425.html

Lyrica Anderson
http://monicamania.blogdrive.com/archive/5700.html

Makeba Riddick
http://monicamania.blogdrive.com/archive/1614.html

Maria Hamer Jensen
http://monicamania.blogdrive.com/archive/1899.html

Marsha Ambrosius
http://monicamania.blogdrive.com/archive/3656.html

Matisse
http://monicamania.blogdrive.com/archive/4841.html

Meleni Smith
http://monicamania.blogdrive.com/archive/4476.html

Meleni Smith (2)
http://monicamania.blogdrive.com/archive/5820.html

Michelle Bell of Lynn & Wade LLP
http://monicamania.blogdrive.com/archive/2247.html

Michelle Escoffery
http://monicamania.blogdrive.com/archive/1640.html

Myxx
http://monicamania.blogdrive.com/archive/2229.html

Neon Hitch
http://monicamania.blogdrive.com/archive/5685.html

Nicole Morier
http://monicamania.blogdrive.com/archive/3675.html

NiRe Alldai
http://monicamania.blogdrive.com/archive/5301.html

Patrick "J.Que" Smith
http://monicamania.blogdrive.com/archive/2479.html

Paula Campbell
http://monicamania.blogdrive.com/archive/2163.html

Paula DeAnda
http://monicamania.blogdrive.com/archive/4202.html

Peach Candy: Rasheeda & Kandi Burruss
http://monicamania.blogdrive.com/archive/2276.html

Pixie Lott
http://monicamania.blogdrive.com/archive/3853.html

Reginald "Syience" Perry
http://monicamania.blogdrive.com/archive/4638.html

Remi Nicole
http://monicamania.blogdrive.com/archive/4258.html

Rob. A!
http://monicamania.blogdrive.com/archive/5573.html

Rosette
http://monicamania.blogdrive.com/archive/2460.html

Ruth-Anne Cunningham
http://monicamania.blogdrive.com/archive/2406.html

Sabrina Washington
http://monicamania.blogdrive.com/archive/4702.html

Samantha Jade
http://monicamania.blogdrive.com/archive/1962.html

Second Nature
http://monicamania.blogdrive.com/archive/2143.html

Shamora Crawford
http://monicamania.blogdrive.com/archive/2183.html

Silena Murrell
http://monicamania.blogdrive.com/archive/1565.html

Silya Nymoen
http://monicamania.blogdrive.com/archive/3315.html

Stefani Vara
http://monicamania.blogdrive.com/archive/2044.html

Steph Jones
http://monicamania.blogdrive.com/archive/2447.html

Sterling Simms
http://monicamania.blogdrive.com/archive/5725.html

StooShe
http://monicamania.blogdrive.com/archive/5440.html

The Veronicas
http://monicamania.blogdrive.com/archive/2864.html

The Writing Camp
http://monicamania.blogdrive.com/archive/3537.html

Tiffany Affair
http://monicamania.blogdrive.com/archive/1841.html

Tiffany Starr
http://monicamania.blogdrive.com/archive/3421.html

Toby Gad
http://monicamania.blogdrive.com/archive/4409.html

Tori Alamaze
http://monicamania.blogdrive.com/archive/1771.html

Torica
http://monicamania.blogdrive.com/archive/2991.html

Tynisha Keli
http://monicamania.blogdrive.com/archive/1864.html

Tynisha Keli (2)
http://monicamania.blogdrive.com/archive/4887.html

Victoria "Lady V" Horn
http://monicamania.blogdrive.com/archive/3725.html

Wynter Gordon
http://monicamania.blogdrive.com/archive/2006.html


---
BLOG ROLL

*Musicians' Galore - Sister Blog*
http://musiciansgalore.blogdrive.com

Best Rumor
http://www.bestrumor.com

Bronx River Parkway
http://www.bronxriverparkway.com/gossip

California Rumor
http://www.californiarumor.com

Celeb Binge
http://www.celebbinge.com

Celebs Planet
http://celebsplanet.blogspot.com

Chad Beatz
http://www.chadbeatz.com

Cigna Sight And Sound
http://cignasightandsound.blogspot.com

Daily Replay
http://dailyreplay.blogspot.com

Estrella Urbana
http://estrellaurbana.blogspot.com

Funky Media
http://funky-media.blogspot.com

J's Random Corner
http://i-am-random-j.blogspot.com

Juicy Scoop
http://juiicyscoop.blogspot.com

Kanaete
http://kanaete-jpop.blogspot.com

Mia's Meddlings
http://musicandlyrics.ibloggie.com

Music, Gossip, & More
http://musicgossipmore.blogspot.com

Musicology 101
http://musicology-101.blogspot.com

Never Forgotten
http://neverforgotten.wordpress.com

Ohhh! Crap
http://www.ohhcrapp.net/

Pop Music Kingdom
http://popmusickingdom.blogspot.com

R&B Junk
http://www.rnbjunk.com

R&B Music Blog
http://www.rnbmusicblog.com

Rory And Summer Show
http://www.roryandsummer.com

Simon's Rag
http://simonsrag.blogspot.com

Singers Room Blog
http://blog.singersroom.com

Solitaire Redux
http://solitairereduxv3.blogspot.com

Str8 Outta NYC
http://www.str8nyc.com

The Next 2 Shine
http://www.thenext2shine.com

That Grape Juice
http://www.thatgrapejuice.com

The Fashioniste
http://www.thefashioniste.com

The Gospel Fill-Up
http://thefillup.blogspot.com

The Lair
http://crazyandconfuzed.blogspot.com