Thursday, April 12, 2007
ASHANTI ROLLS WITH BABYFACE ON NEW ALBUM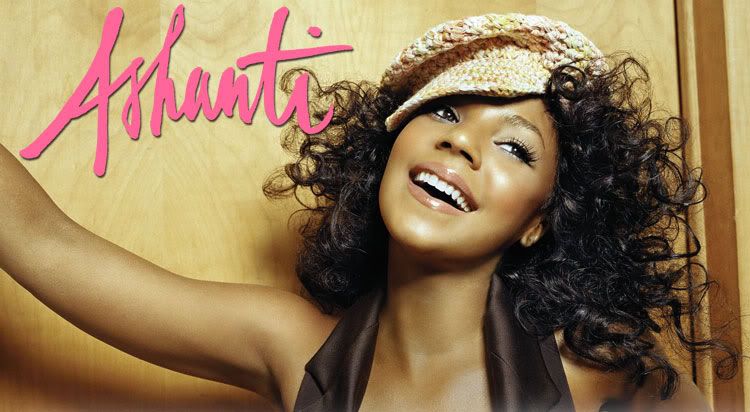 Singer/songwriter/producer Kenneth "Babyface" Edmonds has been snagged by label mate Ashanti for her next album "Incredible", which is due sometime this year via Def Jam Records. Do you think he'll be able recreate the magic he shared with Toni Braxton ("You're Making Me High") and TLC ("Baby Baby Baby") once he hits the studio with the "Rain On Me" singer? Guess we'll have to wait and see, but in the meantime, fans of Edmonds work will be happy to know that he's also belting out hits on the next albums by Keyshia Cole (Interscope Records) and Chrisette Michelle (Def Jam), whereas Ashanti's "Incredible" boasts additional productions from Jermaine Dupri (Whitney Houston, Janet Jackson), The Neptunes (Gwen Stefani, Mariah Carey) and 7 Aurelius (Vanessa Carlton, Jennifer Lopez).
Posted at 03:21 pm by
mokhal
Permalink
Wednesday, April 11, 2007
A MATCH MADE IN HEAVEN BETWEEN HUDSON AND SWIZZY
Dreamgirls star Jennifer Hudson roped in mega-producer Kasseem "Swizz Beatz" Dean for her upcoming debut album which is due later this year via J Records. The hitmaker is also heavily involved on the next albums by Eve (Interscope Records), Mariah Carey (Def Jam Records), Solange (Sony Music), Chris Brown (Jive Records), Usher (LA Face Records), Mary J. Blige (Geffen Records), Britney Spears (Jive Records), Jennifer Lopez (Sony Music) & hubby Marc Anthony (Sony Music). On the other hand, additional collaborators on Hudson's album include songwriter Schaffer "Ne-Yo" Smith (Beyonce's "If", Paula DeAnda's "When It Was Me") and production team The Underdogs (Monica's "Sideline Ho", Katharine McPhee's "Do What You Do") who are doing their utmost best to make sure the ex-American Idol contestant belts out a classic debut that most of will remember in the several years to come …
Posted at 07:24 pm by
mokhal
Permalink
MADONNA RHYMES WITH TIMBERLAKE ON NEW ALBUM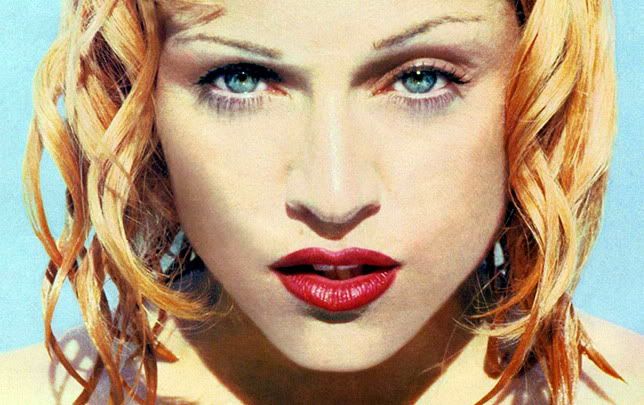 Handsome R&B crooner Justin Timberlake is definitely not settling down at the moment cuz after penning hits on the new albums by Macy Gray (Geffen Records), Keri Hilson (Interscope Records), Rihanna (Def Jam Records) and ex-band mate JC Chasez (Jive Records), his next client is none other than Madonna as it has been recently reported that the "Like I Love You" singer is collaborating with the "Hung Up" songstress on her upcoming album which is due later this year via Maverick Records. Mega-producer Tim "Timbaland" Mosely has also been drafted for the project, and he has been gushing about it ever since.
Posted at 07:21 pm by
mokhal
Permalink
Tuesday, April 10, 2007
[SAY HI TO] BRICK AND LACE
Nyanda and Nailah make up new girl-group Brick and Lace, and their debut album "Love Is Wicked" is due later this year via Geffen Records. Their sound is best described as R&B meets Reggae/Dancehall. Among the contributors on the album are Akon (Gwen Stefani, Rozonda "Chilli" Thomas), Cool & Dre (Christina Milian, Mary J. Blige), Will "Will-I-Am" Adams (Justin Timberlake, Nicole Scherzinger) and veteran production team Full Force (Allure's "All Cried Out", Black Eyed Peas' "Don't Funk With My Heart"). Tracks that are confirmed on the "Love Is Wicked" include lead-single "Never Never", "Get That Clear (Hold Up)", "Don't Stop", "Mr. Officer" and a cover of Althea & Donna's reggae-classic "Uptown Top Ranking".
Posted at 07:45 pm by
mokhal
Permalink
Monday, April 09, 2007
HILSON SHARES HER WORLD ON DEBUT ALBUM
It has been recently confirmed that "In A Perfect World" will be the title of singer/songwriter Keri Hilson's upcoming debut album, which is due later this year via Interscope Records. Confirmed tracks include "Get Me Off (The Bench)" and "Happy Juice", whereas producers/songwriters Tim "Timbaland" Mosley (Aaliyah, Brandy), Jamal "Polow Da Don" Jones (Keyshia Cole, Christina Aguilera), Nate "Danja" Hills (Katharine McPhee, Jennifer Lopez) and Justin Timberlake (Macy Gray, Rihanna) are among the talented musicians contributing to "A Perfect World". Don't forget to look out for more of Keri Hilson's songwriting on the next albums by Nicole Scherzinger (Interscope Records), Britney Spears (Jive Records), Melissa Jimenez (Universal Records), Tank (Blackground Records) and Paula Campbell (Sony Music).
Posted at 11:17 pm by
mokhal
Permalink
LEGEND REVEALS MORE INFO ON ESTELLE
Apart from producing tracks on the next albums by Whitney Houston, Jennifer Hudson, Keyshia Cole, Alicia Keys, Karina Pasian, Ashlee Simpson and Chrisette Michele, singer/songwriter/producer John Legend is really optimistic about his own protégé Estelle, who's coming out with her sophomore album later this year. He recently revealed in an interview that "More Than Friends" and "Just A Touch" (featuring Will-I-Am) are two hot joints tipped for inclusion on Estelle's highly anticipated sophomore LP .... Can't wait!
Posted at 07:30 pm by
mokhal
Permalink
[MONICA MANIA INTERVIEW] MARIA HAMER JENSEN
Lots of listeners thought that Maria came out of nowhere when she released her debut album "My Soul" via DreamWorks in 2003, but in actuality, she was in the music business much earlier than that. The "I Give, You Take" singer was also 1/3 of girl-group Juice, who had great success in their home country Denmark with singles like "Best Days" and "My Love". I caught up with the lovely and beautiful singer/songwriter to talk about what she has been up to, whether she'll record another album, the difference between leading a solo career and being part of a band, working with female songwriters, and so much more …. Happy Reading everyone and don't forget to post your thoughts :)
---
Tell us how you got into singing? And when did you realize that it's the career that you want to pursue for the rest of your life?

I guess like most singers I started singing before I could talk (although I'm not sure if I was very good, lol). All I knew was that I loved being on stage whether it was singing, dancing, or acting, but it wasn't until I was discovered and signed by Carsten "Soulshock" at 15, I realized I could make it my career.

You were the lead singer of girl group Juice, and I gotta hand it to you cuz you looked so different when you released your solo album "My Soul". I didn't realize that it was you until I heard your voice on both albums, hee hee! Why did they split? And are you still in touch with your ex-band mates Eve and Anna?

I think the change both physically and sonically was just the natural process of growing up. I was only 17-18 when JUICE started, so by the time "My Soul" was released I had just become a lot more comfortable and aware of who I was ....

Even JUICE ending was a very natural process, we had simply outgrown the music and the restriction of being in a girl group, we were all ready to move on and try it on our own. I'm really happy and extremely proud to say, I am still very close to both Anne and Eve, without them I would never be the singer or the person I am today, I learnt a lot from both of them, and I still do ...

What do you think are the advantages and disadvantages of being in a girl group? And were you more comfortable leading your own solo career?

Being in a girl group or any group I guess, can always be hard, because every one can't have it exactly the way they want it all the time (and being young doesn't help either).We definitely had our internal battles, but overall we loved each other and touring for us was like being on vacation with your friends. We partied every night on our tour bus driving across Europe. Sometimes being a solo artist you can miss having some one to share your experiences with. But writing, recording and performing your "own" songs, is an experience that comes close to nothing else. "My Soul" was everything I'd always dreamed my first solo album would be.

Juice's self-titled debut album didn't get released here in the United Arab Emirates, but I was lucky enough to grab a copy of their sophomore LP "Can We Get Personal?", Which song was your favorite from that album? And why?

Wow... that was such a long time ago... I think it was "I'm Into You". Great track and it was our favorite to perform. On the first album "Something To Feel" it was "Best Days", and on "My Soul" it was "My Soul".
[Listen] Maria - My Soul

Many readers will be surprised to learn that mega-producer Rodney "Darkchild" Jerkins co-wrote Juice's "Into My Bed". Did you get to meet him in person? If so, how was it like working with him?

Sorry... we never got to met him, we always did all our vocals in Denmark, and I think he was too in demand to stop by, but I hear he's really nice ...
[Listen] Juice - Into My Bed (co-written by Rodney "Darkchild" Jerkins)
Your debut solo album "My Soul" was released in 2003 via DreamWorks, and lead single "I Give, You Take" faired nicely on the charts. How come you didn't release another single? And do you agree with listeners who said that the album needed a few up-tempo tracks?

Unfortunately DreamWorks got sold right when the album was released and the single was the 4th most added on the radio. I was devastated because I loved the album and the people I worked with at the label. That's probably why I needed a break from the industry. It really was heartbreaking for every one involved.

It was never my intention to cater to the dance floor. just like when you listen to Sade.. I really just wanted to create a mood..

Throughout your musical career, you've worked with critically acclaimed female songwriters including Andrea Martin (Angie Stone, Pink), Lisa Simmons (Kelly Rowland, Fantasia), Shamora Crawford (Teairra Mari, Monica) and Tamara Savage (LeToya Luckett, Mario Vazquez). What do you think is the difference between working with them and male co-writers?

I love working with any one who is talented, I don't really care if they're men or women. I just enjoy being able to learn from them and hopefully become a better writer myself. But I do find as women we write about the same things, because our experiences of love are very similar. I think Andrea Martin, Lisa Simmons and Shamora are some of the best singers in the industry, and I wish the whole world knew how amazing they are.

What do you have to say about rumors linking you romantically to Carsten "Soulshock" Shack, who served as an executive producer of "My Soul"?

I feel I reveal so much about my love life in my songs already, I've never felt the need to name names, but it's obvious that after knowing each other for 14 years and working on 3 albums together, we've created a very special bond ...

What have you been up to since you stopped promoting the album? And will we see releasing another one soon?

I always dreamed of living in New York and studying acting, so that's what I've been doing for the past few years. But this year I've slowly started missing doing music, so you might hear something new from me.

Which producers/songwriters you'd love to work with on your next album?

I don't want to jinx it, but I'd love to work with these amazing French producers that I've been in talks with, but we'll just have to wait and see. Of course it's hard to imagine doing one with out Carsten "Soul" involved.

Tell me something that most readers of Monica Mania will be surprised to learn about you?

I love to talk (sometimes too much), which is probably one of the reasons I became a singer, to communicate and connect with other people.. I'm obsessesed with backgammon, my Dad started teaching me when I was 12, and I love playing it with strangers when I travel. Traveling is another passion of mine, I've traveled so much the last 10 years, I could be called a nomad....

A lot of my friends said that you could easily pass as Samantha Mumba's sister. How does that make you feel?

Most people thinks she's cute, so I can't really complain ;)

Last but not the least, what message you'd like to give to your fans all over the world?


I'm so happy if you in anyway have been touched by the music I've been involved in making... as a little girl that's all I ever dreamed... This isn't an exact quote, but I loved what it said ... "Let the change you'd like to see in the world, start with you ...." Love always.....Maria
Posted at 01:26 am by
mokhal
Permalink
NINA SKY GET NAKED ON NEW SINGLE
"Clothes Off" will be the lead single from Pop duo Nina Sky's upcoming sophomore album "The Musical", which is due later this year via Universal Records. The new set will boast star-studded alliances from Ryan Leslie (Britney Spears, Katharine McPhee), Scott Storch (Kelly Rowland, Mariah Carey), Schaffer "Ne-Yo" Smith (Paula DeAnda, Jennifer Hudson), Stargate (Kelis, Claudette Ortiz), Cool & Dre (Mary J. Blige, Christina Milian) and Salaam Remi (Amy Winehouse, Mutya Buena). Other tracks set for inclusion on "The Musical" are "Sugar Daddy", "Electricity" and "Pieces".
Posted at 01:25 am by
mokhal
Permalink
Sunday, April 08, 2007
BOBBY VALENTINO - SPECIAL OCCASSION [ALBUM COVER]
Here is the album cover to Bobby Valentino's sophomore album "Special Occasion", which is due May 8th via Def Jam Records. Tim "Timbaland" Mosley (Nelly Furtado, Nicole Scherzinger), Rodney "Darkchild" Jerkins (Whitney Houston, Toni Braxton), and Tim & Bob (Chante Moore, Jennifer Lopez) are among the album's producers. Lead single "Anonymous" has already been filmed, whereas "Rear View" is said to be a strong contender for being the 2nd joint released from the album. All in all, I wish the "Slow Down" singer all the best :)
Posted at 07:28 pm by
mokhal
Permalink
Saturday, April 07, 2007
EVE GON' COME BACK IN AUGUST
According to her official MySpace page, "Tambourine" is set to be the lead single from rapper Eve's upcoming album "Here I Am", which is due August 7th via Interscope Records. The final track-list hasn't been finalized yet, but "Here I Am" will boast collaborations with producers Kasseem "Swizz Beatz" Dean (Jennifer Lopez, Britney Spears), The Neptunes (Alicia Keys, Beyonce), Cool & Dre (Christina Milian, Mary J. Blige), Dr. Dre (Gwen Stefani, Janet Jackson), Jamal "Polow Da Don" Jones (Nicole Scherzinger, Christina Aguilera), Scott Storch (Kelly Rowland, Mariah Carey) and Johnathan "J.R." Rotem (LeToya Luckett, Rihanna). Rapper T.I. is featured on the track "Cashflow", whereas pop artists Shakira and Gwen Stefani are rumored to make appearances on the album as well.
Posted at 08:20 pm by
mokhal
Permalink
---
Contact Me:-------
Email: supa_monica@yahoo.com
Facebook: http://www.facebook.com/hamada.licious
Twitter: http://twitter.com/supaham
BB Pincode: 25E267B6
Sister Blog - Easy Target: http://easytarget.blogdrive.com

---
MONICA MANIA INTERVIEWS

Adama
http://monicamania.blogdrive.com/archive/1793.html

Alex Reid
http://monicamania.blogdrive.com/archive/4230.html

Andrew "Pop" Wansel
http://monicamania.blogdrive.com/archive/5750.html

Angela Hunte
http://monicamania.blogdrive.com/archive/3760.html

Aria Crescendo of Paradiso Girls
http://monicamania.blogdrive.com/archive/3943.html

Asia Cruise
http://monicamania.blogdrive.com/archive/2618.html

Autumn Rowe
http://monicamania.blogdrive.com/archive/5218.html

Bayje
http://monicamania.blogdrive.com/archive/3826.html

Beau Dozier
http://monicamania.blogdrive.com/archive/1807.html

Benny Blanco
http://monicamania.blogdrive.com/archive/4440.html

Black Buddafly
http://monicamania.blogdrive.com/archive/1591.html

Brit & Alex
http://monicamania.blogdrive.com/archive/1852.html

Canela Cox
http://monicamania.blogdrive.com/archive/1656.html

Carsten "Soulshock" Schack
http://monicamania.blogdrive.com/archive/1725.html

Celena Cherry [of The Honeyz]
http://monicamania.blogdrive.com/archive/1751.html

Chantel McCrary
http://monicamania.blogdrive.com/archive/6486.html

Charmayne "Maxee" Maxwell [of Brownstone]
http://monicamania.blogdrive.com/archive/1913.html

Cleo Higgins [of Cleopatra]
http://monicamania.blogdrive.com/archive/1739.html

Cover Drive
http://monicamania.blogdrive.com/archive/5388.html

Cristyle "The Ink" Johnson
http://monicamania.blogdrive.com/archive/2654.html

Darren Lewis of Future Cut
http://monicamania.blogdrive.com/archive/4383.html

Dildo Cop
http://monicamania.blogdrive.com/archive/2385.html

Edwin "Lil' Eddie" Serrano
http://monicamania.blogdrive.com/archive/2790.html

Emily King
http://monicamania.blogdrive.com/archive/1992.html

Erika Rose
http://monicamania.blogdrive.com/archive/2083.html

Evan "Kidd" Bogart
http://monicamania.blogdrive.com/archive/2337.html

Goapele
http://monicamania.blogdrive.com/archive/2551.html

Jack Splash
http://monicamania.blogdrive.com/archive/4618.html

JADA
http://monicamania.blogdrive.com/archive/2631.html

Jason Derulo
http://monicamania.blogdrive.com/archive/4464.html

Jazzy
http://monicamania.blogdrive.com/archive/1709.html

Jeannie Ortega
http://monicamania.blogdrive.com/archive/1980.html

Jessi Malay
http://monicamania.blogdrive.com/archive/2068.html

Jessica Jarrell
http://monicamania.blogdrive.com/archive/5268.html

Johnny Douglas
http://monicamania.blogdrive.com/archive/1678.html

Joi Marshall
http://monicamania.blogdrive.com/archive/2311.html

Jonas "Jay Jay" Jeberg
http://monicamania.blogdrive.com/archive/4214.html

Jonathan "J.R." Rotem
http://monicamania.blogdrive.com/archive/2032.html

Karen Poole
http://monicamania.blogdrive.com/archive/1878.html

Karen Poole # 2
http://monicamania.blogdrive.com/archive/3783.html

Karina Pasian
http://monicamania.blogdrive.com/archive/1691.html

Kasey Butler
http://monicamania.blogdrive.com/archive/1537.html

Katie Holmes
http://monicamania.blogdrive.com/archive/2055.html

Keisha White
http://monicamania.blogdrive.com/archive/2364.html

Lea
http://monicamania.blogdrive.com/archive/1668.html

Lisa Simmons
http://monicamania.blogdrive.com/archive/1826.html

Livvi Franc
http://monicamania.blogdrive.com/archive/3627.html

Lolene
http://monicamania.blogdrive.com/archive/4328.html

Lonny Bereal
http://monicamania.blogdrive.com/archive/5462.html

Lucy Walsh
http://monicamania.blogdrive.com/archive/2425.html

Lyrica Anderson
http://monicamania.blogdrive.com/archive/5700.html

Makeba Riddick
http://monicamania.blogdrive.com/archive/1614.html

Maria Hamer Jensen
http://monicamania.blogdrive.com/archive/1899.html

Marsha Ambrosius
http://monicamania.blogdrive.com/archive/3656.html

Matisse
http://monicamania.blogdrive.com/archive/4841.html

Meleni Smith
http://monicamania.blogdrive.com/archive/4476.html

Meleni Smith (2)
http://monicamania.blogdrive.com/archive/5820.html

Michelle Bell of Lynn & Wade LLP
http://monicamania.blogdrive.com/archive/2247.html

Michelle Escoffery
http://monicamania.blogdrive.com/archive/1640.html

Myxx
http://monicamania.blogdrive.com/archive/2229.html

Neon Hitch
http://monicamania.blogdrive.com/archive/5685.html

Nicole Morier
http://monicamania.blogdrive.com/archive/3675.html

NiRe Alldai
http://monicamania.blogdrive.com/archive/5301.html

Patrick "J.Que" Smith
http://monicamania.blogdrive.com/archive/2479.html

Paula Campbell
http://monicamania.blogdrive.com/archive/2163.html

Paula DeAnda
http://monicamania.blogdrive.com/archive/4202.html

Peach Candy: Rasheeda & Kandi Burruss
http://monicamania.blogdrive.com/archive/2276.html

Pixie Lott
http://monicamania.blogdrive.com/archive/3853.html

Reginald "Syience" Perry
http://monicamania.blogdrive.com/archive/4638.html

Remi Nicole
http://monicamania.blogdrive.com/archive/4258.html

Rob. A!
http://monicamania.blogdrive.com/archive/5573.html

Rosette
http://monicamania.blogdrive.com/archive/2460.html

Ruth-Anne Cunningham
http://monicamania.blogdrive.com/archive/2406.html

Sabrina Washington
http://monicamania.blogdrive.com/archive/4702.html

Samantha Jade
http://monicamania.blogdrive.com/archive/1962.html

Second Nature
http://monicamania.blogdrive.com/archive/2143.html

Shamora Crawford
http://monicamania.blogdrive.com/archive/2183.html

Silena Murrell
http://monicamania.blogdrive.com/archive/1565.html

Silya Nymoen
http://monicamania.blogdrive.com/archive/3315.html

Stefani Vara
http://monicamania.blogdrive.com/archive/2044.html

Steph Jones
http://monicamania.blogdrive.com/archive/2447.html

Sterling Simms
http://monicamania.blogdrive.com/archive/5725.html

StooShe
http://monicamania.blogdrive.com/archive/5440.html

The Veronicas
http://monicamania.blogdrive.com/archive/2864.html

The Writing Camp
http://monicamania.blogdrive.com/archive/3537.html

Tiffany Affair
http://monicamania.blogdrive.com/archive/1841.html

Tiffany Starr
http://monicamania.blogdrive.com/archive/3421.html

Toby Gad
http://monicamania.blogdrive.com/archive/4409.html

Tori Alamaze
http://monicamania.blogdrive.com/archive/1771.html

Torica
http://monicamania.blogdrive.com/archive/2991.html

Tynisha Keli
http://monicamania.blogdrive.com/archive/1864.html

Tynisha Keli (2)
http://monicamania.blogdrive.com/archive/4887.html

Victoria "Lady V" Horn
http://monicamania.blogdrive.com/archive/3725.html

Wynter Gordon
http://monicamania.blogdrive.com/archive/2006.html


---
BLOG ROLL

*Musicians' Galore - Sister Blog*
http://musiciansgalore.blogdrive.com

Best Rumor
http://www.bestrumor.com

Bronx River Parkway
http://www.bronxriverparkway.com/gossip

California Rumor
http://www.californiarumor.com

Celeb Binge
http://www.celebbinge.com

Celebs Planet
http://celebsplanet.blogspot.com

Chad Beatz
http://www.chadbeatz.com

Cigna Sight And Sound
http://cignasightandsound.blogspot.com

Daily Replay
http://dailyreplay.blogspot.com

Estrella Urbana
http://estrellaurbana.blogspot.com

Funky Media
http://funky-media.blogspot.com

J's Random Corner
http://i-am-random-j.blogspot.com

Juicy Scoop
http://juiicyscoop.blogspot.com

Kanaete
http://kanaete-jpop.blogspot.com

Mia's Meddlings
http://musicandlyrics.ibloggie.com

Music, Gossip, & More
http://musicgossipmore.blogspot.com

Musicology 101
http://musicology-101.blogspot.com

Never Forgotten
http://neverforgotten.wordpress.com

Ohhh! Crap
http://www.ohhcrapp.net/

Pop Music Kingdom
http://popmusickingdom.blogspot.com

R&B Junk
http://www.rnbjunk.com

R&B Music Blog
http://www.rnbmusicblog.com

Rory And Summer Show
http://www.roryandsummer.com

Simon's Rag
http://simonsrag.blogspot.com

Singers Room Blog
http://blog.singersroom.com

Solitaire Redux
http://solitairereduxv3.blogspot.com

Str8 Outta NYC
http://www.str8nyc.com

The Next 2 Shine
http://www.thenext2shine.com

That Grape Juice
http://www.thatgrapejuice.com

The Fashioniste
http://www.thefashioniste.com

The Gospel Fill-Up
http://thefillup.blogspot.com

The Lair
http://crazyandconfuzed.blogspot.com