Wednesday, April 02, 2008
OMARION ROPES IN LIL' EDDIE FOR NEW ALBUM
R&B crooner Omarion is currently working on his 3rd solo album, and it's been confirmed that among the musicians snagged for the new project is singer/songwriter Edwin "Lil' Eddie" Serrano, who's resume includes penning hits for the likes of Jojo ("Coming for You"), Kylie Minogue ("All I See"), and Paula Abdul ("Dance Like There's No Tomorrow").
The "Entourage" singer's as-yet untitled set is the follow-up to "21", which was released in December 2006 via Sony Music, and spawned alliances from
Pharrell Williams
of
The Neptunes
(Kelis, Toni Braxton),
The Underdogs: Harvey Mason Jr. & Damon Thomas
(LeToya Luckett, Katharine McPhee),
Timothy
"Timbaland"
Mosley
(Madonna, Nelly Furtado),
Eric Hudson
(Raven Symone, Tynisha Keli),
Sean
"The Pen"
Garrett
(Britney Spears, Gwen Stefani),
Durrell
"Tank"
Babbs
(Fantasia Barrino, Keke Wyatt),
Bryan Michael Cox
(Faith Evans, Nicole Scherzinger),
Kendrick
"Wyldcard"
Dean
(Chante Moore, Karina Pasian),
Taurian
"Adonis"
Shropshire
(Jennifer Lopez, Danity Kane), and
The Clutch: Keri Hilson
,
Candice Nelson
,
Ezekiel Lewis
,
Balewa Muhammad & Patrick
"J.Que"
Smith
(Amerie, Paula Campbell).
Posted at 07:50 pm by
mokhal
Permalink
JOHNSON UNVEILS LEAD SINGLE FROM "LABOR PAINS"
R&B vocalist Syleena Johnson checked in with fans via her blog @ MySpace on Tuesday (1st April) with the following message: - "Hello Fans, I'm excited to tell you my first single from Chapter 4: Labor Pains has been released. Come to my page and be some of the first to hear "It Is True" produced by Toxic. This song is for all the lovers out there. Add it to your page. Spread the word and tell your friends about it. Tell them to tell a friend. Call your local radio stations and request "It Is True" by yours truly ... Enjoy!!!"
Posted at 07:48 pm by
mokhal
Permalink
STEFANI REUNITES WITH NO DOUNT, READY "ROCK STEADY" FOLLOW-UP
Singer/songwriter Gwen Stefani checked in with fans via No Doubt's official website on Friday (28th March) with the following message: - "Been thinking so much about you all lately as I am back in the studio again with the boys, trying to write some new music. What an amazing few years it has been. So inspired going through the dance-record phase of my life. Thank you so much for all your support! The tour was incredible. We ended up doing over 100 shows around the world, and it was so rewarding and again inspiring. Thank you to everyone who came out to see it ... memories for life! Great to be home with all my boys! Feels crazy to be pregnant all over again!!!!! We have been spending every day up in the little studio in our house, trying to write music. My favorite part so far is just seeing the guys every day and hanging out. We have so much fun together. The songwriting part is a bit slow on my part. ... I think it has something to do with the baby in my belly, but I'm sure it is all of the process, and I really believe this could be the most inspired No Doubt record so far. Can't wait to see what happens."
Posted at 07:42 pm by
mokhal
Permalink
LEWIS SNAGS DELUNA COLLABORATOR FOR AKON PRODUCED JOINT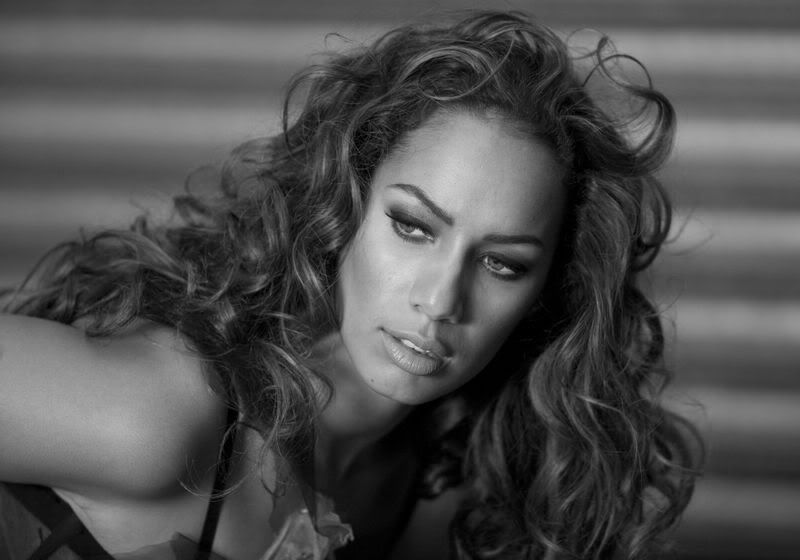 The
Allaune
"Akon"
Thiam
produced "Forgive Me", taken from the US version of
Leona Lewis
' hit album "Spirit", was co-written by up and coming songwriter
Claude Kelly
, who's best known for penning
Kat DeLuna
's "Love Me, Leave Me", "In the End" and "Love Confusion".

Speaking of the "Whine Up" singer, she's also gearing up for the re-release of her debut disc, "9 Lives", with
Akon
executively producing the rejuvenated project.
Posted at 07:33 pm by
mokhal
Permalink
WILLIAMS READIES VIDEO FOR SOLANGE PENNED SINGLE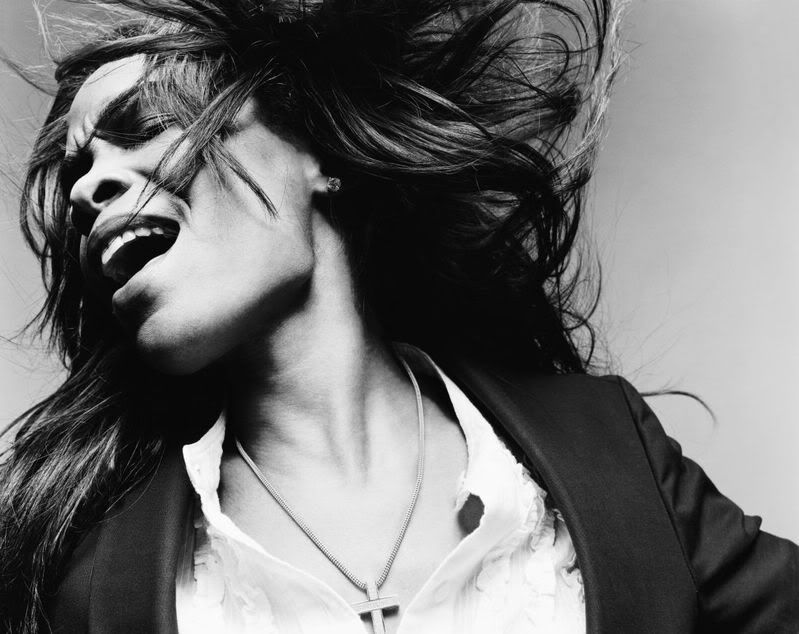 Destiny's Child star Michelle Williams is getting ready to shoot the video for "We Break the Dawn", the lead single off her forthcoming 3rd album "Unexpected", which is due in August via Music World Entertainment/Columbia. The track was co-written by Solange Knowles (Beyonce, Kelly Rowland), with joint production credits by Andrew Frampton & Wayne Wilkins (Leona Lewis, Mutya Buena).
"Unexpected" boasts additional collaborations with Soulshock & Karlin: Carsten Schack and Kenneth Karlin (Toni Braxton, Keyshia Cole), Stargate: Tor Erik Hermansen & Mikkel Storleer Eriksen (Mary J. Blige, Janet Jackson), Makeba Riddick (Mariah Carey, Jennifer Lopez), and The Heavyweights (Maria Lawson, Christina Milian).
Posted at 02:01 am by
mokhal
Permalink
Monday, March 31, 2008
LAX ANNOUNCE NEW SINGLE DETAILS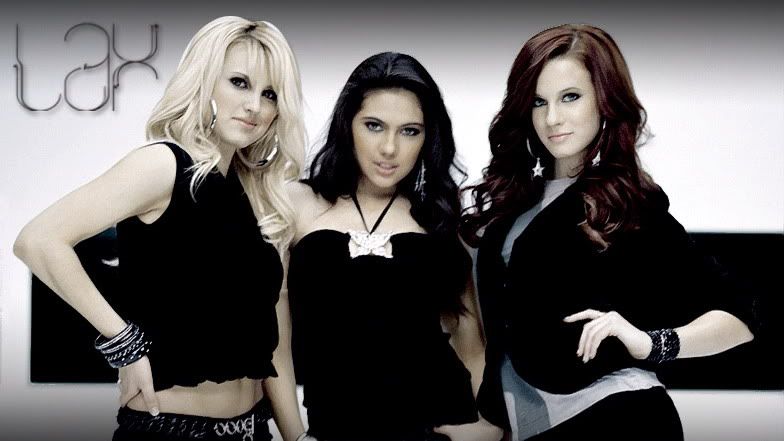 Up and coming band LAX checked in with fans via their blog at MySpace on Sunday (March 30) with the following message: - "Hi everyone!! We just wanted to stop by real quick and let you know what we've been up to recently. Our soon-to-be single, "Beach Girl", was mixed and mastered last week in Atlanta and it sounds so good!! We're incredibly excited for you to hear it. We'll post it on our page in the next week or two. It's different than anything you've heard from us so far, but different in a good way of course! Our label mate & songwriting KING Stephen "Static" Garrett wrote the song for us before he passed away unexpectedly in February. For those of you who don't know about Static's work, he wrote Aaliyah's "Rock the Boat" and "Are You That Somebody", as well as Lil Wayne's hit single "Lollipop". We feel honored to have had the opportunity to record 8 songs with Static, one of them being "Beach Girl". So you can see why we're amped for this song to hit the airwaves! Other than that, we're just preparing for the release of our album this summer. In addition to vocal training, we've been hitting the gym HARD!!! Lots of work but we're having tons of fun. Speak to you later this week."
Posted at 08:00 pm by
mokhal
Permalink
SIMMONS RELEASES "OTHER SIDE OF LOVE" DIGITALLY
Singer/songwriter Lisa Simmons of Heatrox Xperience checked in with fans via her blog at MySpace on Sunday (March 30) with the following message: - "What's up everybody? Make sure you go and pick up 'The Other Side of Love' on iTunes, Napster, Tunecore, Amazon.mp3, and Rhapsody! It's the first of many releases from the Heatrox Xperience album that Flinstone and I are doing. You are in for a treat, and I promise you won't be sorry."
Posted at 07:57 pm by
mokhal
Permalink
Sunday, March 30, 2008
UNRELEASED TRACK TITLES BY LEWIS REVEALED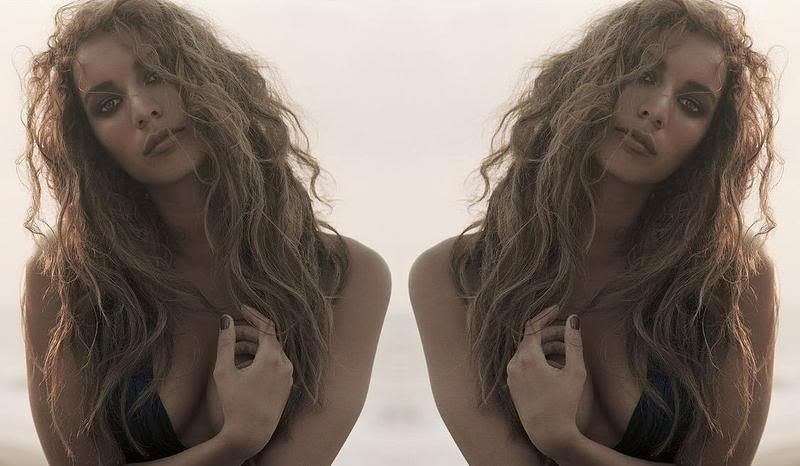 As previously reported, "Forgive Me" and "Misses Glass" are 2 new tracks included on the U.S. edition of Leona Lewis' debut album, "Spirit", due 8th April via Syco/J Records. However, you probably didn't know that some of the other joints that didn't make the final cut include the Nina Woodford penned "Stay", and "Perfection", co-written by Ruth-Anne Cunningham.
"Stay" was produced by Salaam Remi (Amy Winehouse, Mutya Buena), who also crafted the Kara DioGuardi assisted "Forgiveness" – B side to "Bleeding Love".
The Billy Steinberg & Josh Alexander helmed "Perfection" marks the 2nd collaboration between the British songstress and the songwriting/production duo, keeping in mind that "The Best You Never Had" was their first.
Posted at 07:49 pm by
mokhal
Permalink
IZIBOR SHINES ON DEBUT SINGLE
Irish born singer/songwriter Laura Izibor checked in with fans on her blog at MySpace on Saturday (March 29) with the following message: - "Hey guys, just back from the big apple, had a great show in mercury lounge ... That has to be the best sounding venue I've ever played in ... SERIOUSLY!! Besides the jet lag, I'm on top form. Getting more and more excited about the release each day! Hitting UK/Ireland first this summer with my debut single, "Shine", so watch out for it! I shall be keeping you guys well informed anyway."
Posted at 07:46 pm by
mokhal
Permalink
Saturday, March 29, 2008
[RANDOM ALBUM REVIEW] ZENA - ALL OF ME
Excellent:
Change The Game: (Laney Stewart, Tab Nkhereanye, Traci Hale, Ciara Harris)
Feelin' You: (French, Lakiesha Miles, Ciara Harris, Keri Hilson)
Very Good:
Average Girl: (French, Zena McNally, Lakiesha Miles)
In Too Deep: (Wayne Lawes, Rikardo Reid, Zena McNally, Heon Irving)
Let's Get This Party Started: (Christopher "Tricky" Stewart, Wirlie Morris, Tab Nkhereanye, Dorian Hardnett)
Good:
Been Around The World: (Christopher "Tricky" Stewart, Traci Hale, Tab Nkhereanye, Jason "J.Que" Patrick)
Pull Ya Brakes: (Bernard "Focus" Edwards Jr., Kandi Burruss)
Passable:
I'm Ready: (Saqib, Zena McNally, Heon Irving)
Get On It: (Zena McNally, Heon Irving)
Forgettable:
All Of Me: (Christopher "Tricky" Stewart, Wirlie Morris, Traci Hale, Tab Nkhereanye)
Baby Be Mine: (Zena McNally, Heon Irving, Mega Man, Leke Awoyinka, Antoine Moradbakthi, Martin Okasilli)
Do She Know: (Wayne Lawes, Zena McNally, Ricardo Reid)
Fallin' For You: (Trevor Davey, Zena McNally, Heon Irving)
It's About Time: (Trevor Davey, Zena McNally, Heon Irving)
Necessary Thing: (Anthony Dent, Angela Irons)
My Thoughts:
Former Misteeq member Zena McNally released her debut solo album, "All of Me", via Avex Trax Japan, and luckily for me, I found a reasonably priced copy on eBay! Now that I've given it a proper listen, I'm gonna honestly say that it's not that bad!
However, I can't help but wonder why lead single "Been around the World" was chosen to kick-off her solo career cuz it's nothing special, and besides, the video version made McNally look as if she's making a guest appearance on a Vybz Kartel track.
On the other hand, the Keri Hilson penned "Feelin' You" and "Change the Game", co-written by Ciara made the album worth-while. Other highlights include "Let's Get This Party Started" and the French produced "Average Girl".
The midtempo "Pull Ya Brakes" - featuring background vocals from Kandi Burruss - is decent enough despite containing tacky lyrics such as "Dinner and a movie won't lead you to my booty" and "Get your hands off my ass, you're just movin' too fast".
Rating: (3/5) – Good.
Posted at 09:34 pm by
mokhal
Permalink
---
Contact Me:-------
Email: supa_monica@yahoo.com
Facebook: http://www.facebook.com/hamada.licious
Twitter: http://twitter.com/supaham
BB Pincode: 25E267B6
Sister Blog - Easy Target: http://easytarget.blogdrive.com

---
MONICA MANIA INTERVIEWS

Adama
http://monicamania.blogdrive.com/archive/1793.html

Alex Reid
http://monicamania.blogdrive.com/archive/4230.html

Andrew "Pop" Wansel
http://monicamania.blogdrive.com/archive/5750.html

Angela Hunte
http://monicamania.blogdrive.com/archive/3760.html

Aria Crescendo of Paradiso Girls
http://monicamania.blogdrive.com/archive/3943.html

Asia Cruise
http://monicamania.blogdrive.com/archive/2618.html

Autumn Rowe
http://monicamania.blogdrive.com/archive/5218.html

Bayje
http://monicamania.blogdrive.com/archive/3826.html

Beau Dozier
http://monicamania.blogdrive.com/archive/1807.html

Benny Blanco
http://monicamania.blogdrive.com/archive/4440.html

Black Buddafly
http://monicamania.blogdrive.com/archive/1591.html

Brit & Alex
http://monicamania.blogdrive.com/archive/1852.html

Canela Cox
http://monicamania.blogdrive.com/archive/1656.html

Carsten "Soulshock" Schack
http://monicamania.blogdrive.com/archive/1725.html

Celena Cherry [of The Honeyz]
http://monicamania.blogdrive.com/archive/1751.html

Chantel McCrary
http://monicamania.blogdrive.com/archive/6486.html

Charmayne "Maxee" Maxwell [of Brownstone]
http://monicamania.blogdrive.com/archive/1913.html

Cleo Higgins [of Cleopatra]
http://monicamania.blogdrive.com/archive/1739.html

Cover Drive
http://monicamania.blogdrive.com/archive/5388.html

Cristyle "The Ink" Johnson
http://monicamania.blogdrive.com/archive/2654.html

Darren Lewis of Future Cut
http://monicamania.blogdrive.com/archive/4383.html

Dildo Cop
http://monicamania.blogdrive.com/archive/2385.html

Edwin "Lil' Eddie" Serrano
http://monicamania.blogdrive.com/archive/2790.html

Emily King
http://monicamania.blogdrive.com/archive/1992.html

Erika Rose
http://monicamania.blogdrive.com/archive/2083.html

Evan "Kidd" Bogart
http://monicamania.blogdrive.com/archive/2337.html

Goapele
http://monicamania.blogdrive.com/archive/2551.html

Jack Splash
http://monicamania.blogdrive.com/archive/4618.html

JADA
http://monicamania.blogdrive.com/archive/2631.html

Jason Derulo
http://monicamania.blogdrive.com/archive/4464.html

Jazzy
http://monicamania.blogdrive.com/archive/1709.html

Jeannie Ortega
http://monicamania.blogdrive.com/archive/1980.html

Jessi Malay
http://monicamania.blogdrive.com/archive/2068.html

Jessica Jarrell
http://monicamania.blogdrive.com/archive/5268.html

Johnny Douglas
http://monicamania.blogdrive.com/archive/1678.html

Joi Marshall
http://monicamania.blogdrive.com/archive/2311.html

Jonas "Jay Jay" Jeberg
http://monicamania.blogdrive.com/archive/4214.html

Jonathan "J.R." Rotem
http://monicamania.blogdrive.com/archive/2032.html

Karen Poole
http://monicamania.blogdrive.com/archive/1878.html

Karen Poole # 2
http://monicamania.blogdrive.com/archive/3783.html

Karina Pasian
http://monicamania.blogdrive.com/archive/1691.html

Kasey Butler
http://monicamania.blogdrive.com/archive/1537.html

Katie Holmes
http://monicamania.blogdrive.com/archive/2055.html

Keisha White
http://monicamania.blogdrive.com/archive/2364.html

Lea
http://monicamania.blogdrive.com/archive/1668.html

Lisa Simmons
http://monicamania.blogdrive.com/archive/1826.html

Livvi Franc
http://monicamania.blogdrive.com/archive/3627.html

Lolene
http://monicamania.blogdrive.com/archive/4328.html

Lonny Bereal
http://monicamania.blogdrive.com/archive/5462.html

Lucy Walsh
http://monicamania.blogdrive.com/archive/2425.html

Lyrica Anderson
http://monicamania.blogdrive.com/archive/5700.html

Makeba Riddick
http://monicamania.blogdrive.com/archive/1614.html

Maria Hamer Jensen
http://monicamania.blogdrive.com/archive/1899.html

Marsha Ambrosius
http://monicamania.blogdrive.com/archive/3656.html

Matisse
http://monicamania.blogdrive.com/archive/4841.html

Meleni Smith
http://monicamania.blogdrive.com/archive/4476.html

Meleni Smith (2)
http://monicamania.blogdrive.com/archive/5820.html

Michelle Bell of Lynn & Wade LLP
http://monicamania.blogdrive.com/archive/2247.html

Michelle Escoffery
http://monicamania.blogdrive.com/archive/1640.html

Myxx
http://monicamania.blogdrive.com/archive/2229.html

Neon Hitch
http://monicamania.blogdrive.com/archive/5685.html

Nicole Morier
http://monicamania.blogdrive.com/archive/3675.html

NiRe Alldai
http://monicamania.blogdrive.com/archive/5301.html

Patrick "J.Que" Smith
http://monicamania.blogdrive.com/archive/2479.html

Paula Campbell
http://monicamania.blogdrive.com/archive/2163.html

Paula DeAnda
http://monicamania.blogdrive.com/archive/4202.html

Peach Candy: Rasheeda & Kandi Burruss
http://monicamania.blogdrive.com/archive/2276.html

Pixie Lott
http://monicamania.blogdrive.com/archive/3853.html

Reginald "Syience" Perry
http://monicamania.blogdrive.com/archive/4638.html

Remi Nicole
http://monicamania.blogdrive.com/archive/4258.html

Rob. A!
http://monicamania.blogdrive.com/archive/5573.html

Rosette
http://monicamania.blogdrive.com/archive/2460.html

Ruth-Anne Cunningham
http://monicamania.blogdrive.com/archive/2406.html

Sabrina Washington
http://monicamania.blogdrive.com/archive/4702.html

Samantha Jade
http://monicamania.blogdrive.com/archive/1962.html

Second Nature
http://monicamania.blogdrive.com/archive/2143.html

Shamora Crawford
http://monicamania.blogdrive.com/archive/2183.html

Silena Murrell
http://monicamania.blogdrive.com/archive/1565.html

Silya Nymoen
http://monicamania.blogdrive.com/archive/3315.html

Stefani Vara
http://monicamania.blogdrive.com/archive/2044.html

Steph Jones
http://monicamania.blogdrive.com/archive/2447.html

Sterling Simms
http://monicamania.blogdrive.com/archive/5725.html

StooShe
http://monicamania.blogdrive.com/archive/5440.html

The Veronicas
http://monicamania.blogdrive.com/archive/2864.html

The Writing Camp
http://monicamania.blogdrive.com/archive/3537.html

Tiffany Affair
http://monicamania.blogdrive.com/archive/1841.html

Tiffany Starr
http://monicamania.blogdrive.com/archive/3421.html

Toby Gad
http://monicamania.blogdrive.com/archive/4409.html

Tori Alamaze
http://monicamania.blogdrive.com/archive/1771.html

Torica
http://monicamania.blogdrive.com/archive/2991.html

Tynisha Keli
http://monicamania.blogdrive.com/archive/1864.html

Tynisha Keli (2)
http://monicamania.blogdrive.com/archive/4887.html

Victoria "Lady V" Horn
http://monicamania.blogdrive.com/archive/3725.html

Wynter Gordon
http://monicamania.blogdrive.com/archive/2006.html


---
BLOG ROLL

*Musicians' Galore - Sister Blog*
http://musiciansgalore.blogdrive.com

Best Rumor
http://www.bestrumor.com

Bronx River Parkway
http://www.bronxriverparkway.com/gossip

California Rumor
http://www.californiarumor.com

Celeb Binge
http://www.celebbinge.com

Celebs Planet
http://celebsplanet.blogspot.com

Chad Beatz
http://www.chadbeatz.com

Cigna Sight And Sound
http://cignasightandsound.blogspot.com

Daily Replay
http://dailyreplay.blogspot.com

Estrella Urbana
http://estrellaurbana.blogspot.com

Funky Media
http://funky-media.blogspot.com

J's Random Corner
http://i-am-random-j.blogspot.com

Juicy Scoop
http://juiicyscoop.blogspot.com

Kanaete
http://kanaete-jpop.blogspot.com

Mia's Meddlings
http://musicandlyrics.ibloggie.com

Music, Gossip, & More
http://musicgossipmore.blogspot.com

Musicology 101
http://musicology-101.blogspot.com

Never Forgotten
http://neverforgotten.wordpress.com

Ohhh! Crap
http://www.ohhcrapp.net/

Pop Music Kingdom
http://popmusickingdom.blogspot.com

R&B Junk
http://www.rnbjunk.com

R&B Music Blog
http://www.rnbmusicblog.com

Rory And Summer Show
http://www.roryandsummer.com

Simon's Rag
http://simonsrag.blogspot.com

Singers Room Blog
http://blog.singersroom.com

Solitaire Redux
http://solitairereduxv3.blogspot.com

Str8 Outta NYC
http://www.str8nyc.com

The Next 2 Shine
http://www.thenext2shine.com

That Grape Juice
http://www.thatgrapejuice.com

The Fashioniste
http://www.thefashioniste.com

The Gospel Fill-Up
http://thefillup.blogspot.com

The Lair
http://crazyandconfuzed.blogspot.com