Monday, April 28, 2008
FANTASIA ROLLS WITH THE WRITING CAMP ON THIRD LP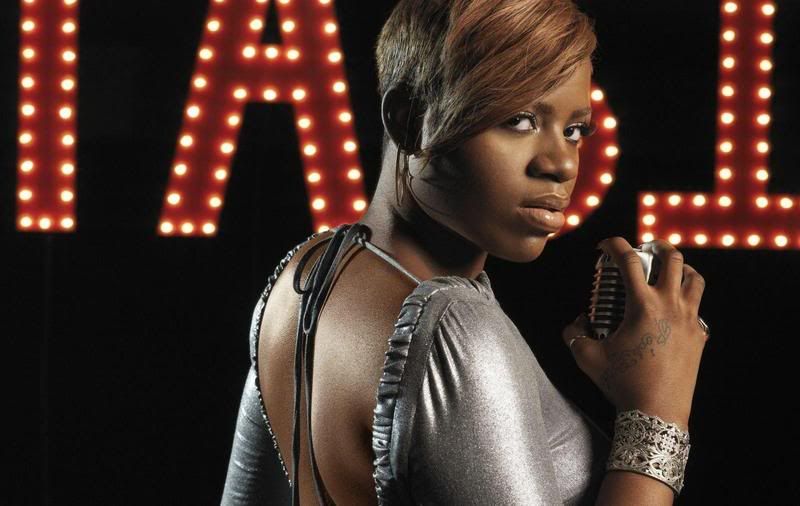 After scoring a smash hit with the Midi Mafia produced "When I See You", R&B songstress Fantasia Barrino teamed up once again with songwriter Erika "E-Nuri" Nuri of The Writing Camp for her forthcoming yet-to-be titled 3rd studio album.
For those who came in late, The Writing Camp also consists of members Evan "Kidd" Bogart, Victoria "Lady V" Horn & David "DQ" Quinones. Their impressive resume includes penning other hits for the likes of Sean Kingston ("Take You There"), Dirty Vegas ("Days Go By"), and Blake Lewis ("Surrender").
In addition to crafting joints with musicians Beau Dozier (Girlicious, Prima J), Steph Jones (Jordin Sparks, Jared Lee), Soulshock & Karlin (Blu Cantrell, Toni Braxton) and Rodney "Darkchild" Jerkins (Whitney Houston, Jennifer Lopez), the campers are also confirmed to be working on the next projects by Christina Milian (Interscope/MySpace Records), Paula DeAnda (Arista Records), Sophia Fresh (Nappy Boy/Atlantic Records), and Jesse McCartney (Hollywood Records).
Posted at 08:35 pm by
mokhal
Permalink
BRIT & ALEX RELEASE NEW SINGLE IN UK
Interscope recording group Brit & Alex have physically released their new single "Let it Go" as of today (Monday – 28th April) in the UK, so make sure you grab a copy! The track was co-written by Mischke Butler (Blu Cantrell, Faith Evans), and produced by Theron "Neff-U" Feemster (Mary J. Blige, LeToya Luckett). The disc also includes the bonus joint "Sleepless", which was crafted by Dallas Austin and Guz Lally.
On the other hand, the British duo's as-yet untitled debut album is expected to spawn additional collaborations with Christopher "Tricky" Stewart (Steph Jones, Taio Cruz), Terius "Dream" Nash (Chris Brown, Jesse McCartney), Sean "The Pen" Garrett (Mario Barrett, Alicia Keys), Polow Da Don (Gwen Stefani, Kelly Rowland), Penelope Magnet (Paris Hilton, Britney Spears), and Fernando Garibay (Pussycat Dolls, Paradiso Girls).
Posted at 08:34 pm by
mokhal
Permalink
KANYE, ANDRE 3000, PHARRELL GRACE NEW LEGEND CD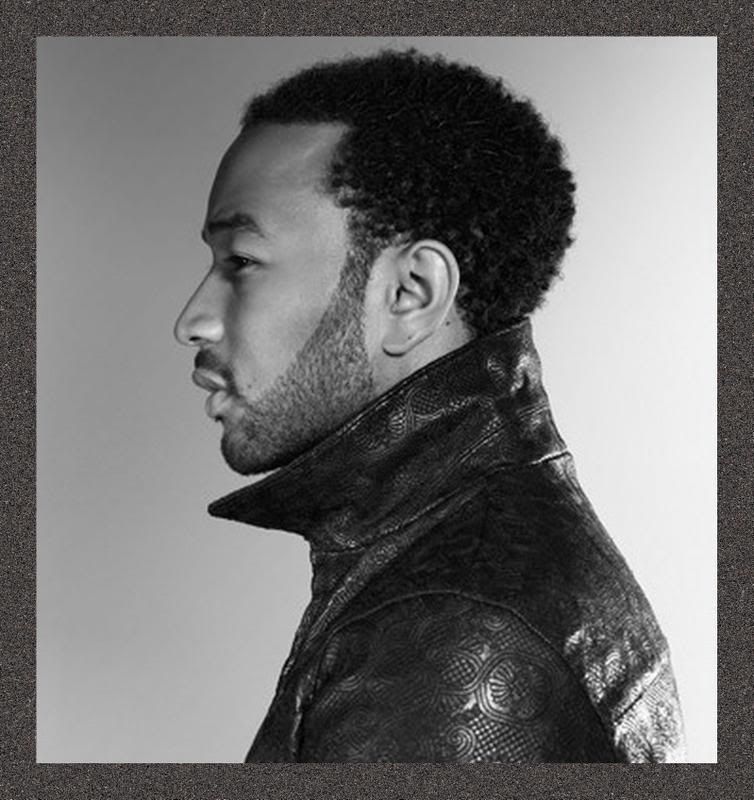 Soul crooner John Legend is eyeing a September release for his as-yet-untitled 3rd studio album, which will be preceded by lead single "Green Light" featuring Andre 3000 of Outkast. The Kanye West assisted "It's Over" is being touted as 2nd single, but there's no confirmation yet. The track was produced by Pharrell Williams of The Neptunes (Mary J. Blige, Brian McKnight).
Legend released his sophomore album, "Once Again", in 2006 via Sony Urban/Columbia Records. The set featured collaborations with Kanye West (Janet Jackson, Keyshia Cole), Will "Will-I-Am" Adams (Justin Timberlake, Macy Gray), Jack Splash (Solange Knowles, Jennifer Hudson), and Raphael Saadiq (Marsha Ambrosius, Lionel Richie).
Posted at 08:32 pm by
mokhal
Permalink
REBEL POSTS NEW SONGS @ MYSPACE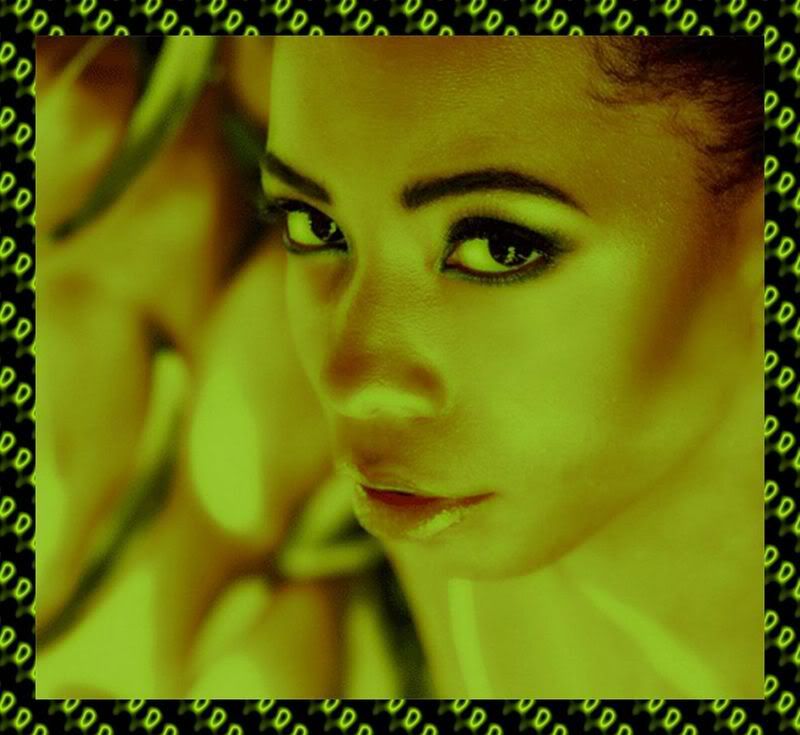 Singer/songwriter Jesci Rebel – whose real name is Makeda Davis - posted new songs on her official MySpace profile entitled "Heart Back" and "Drive By". Make sure you check them out!
In case you didn't know, Rebel is best known for penning some of your favorite hits performed by Beyonce ("Hip Hop Star"), Amerie ("Not the Only One", "Crush"), and Mashonda ("It's Okay").
Posted at 08:29 pm by
mokhal
Permalink
GIRLICIOUS SET RELEASE DATE FOR DEBUT ALBUM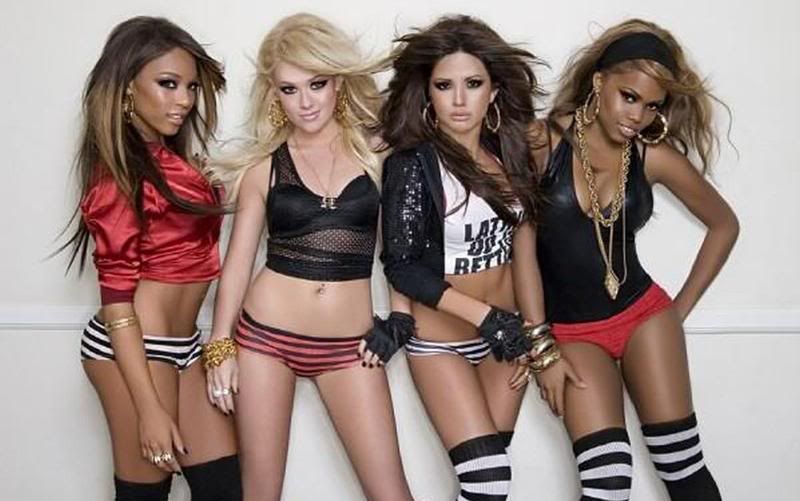 Robin Antin's protégés Girlicious have penciled in a July 1st release for their self-titled debut album, which is being distributed by Geffen Records. The set will be preceded by lead singles "Like Me", crafted by Phalon "Jazze Pha" Alexander (Toni Braxton, Keri Hilson), and the Stefanie Ridel penned "Stupid Shit", produced by Beau Dozier (Beyonce, Nicole Scherzinger).
Posted at 12:17 am by
mokhal
Permalink
Saturday, April 26, 2008
RIHANNA - TAKE A BOW [VIDEO]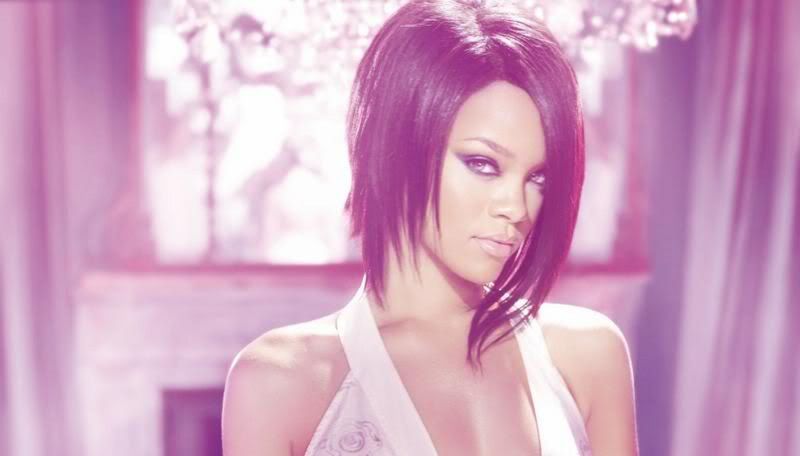 Here is the video for Rihanna's new single "Take a Bow", which was co-written by Schaffer "Ne-Yo" Smith (Nicole Scherzinger, Christina Milian) and produced by Stargate: Tor Erik Hermansen & Mikkel Storleer Eriksen (Megan Rochell, Claudette Ortiz).
As previously reported, the "Umbrella" singer will re-release her hit album "Good Girl Gone Bad" on 17th June via Island/Def Jam Records. Among the new tracks included on the rejuvenated set is "If I Never Saw Your Face Again" featuring Maroon 5.
Posted at 08:08 pm by
mokhal
Permalink
BARRETT, FLORES ASSIST SYMONE ON SELF-TITLED CD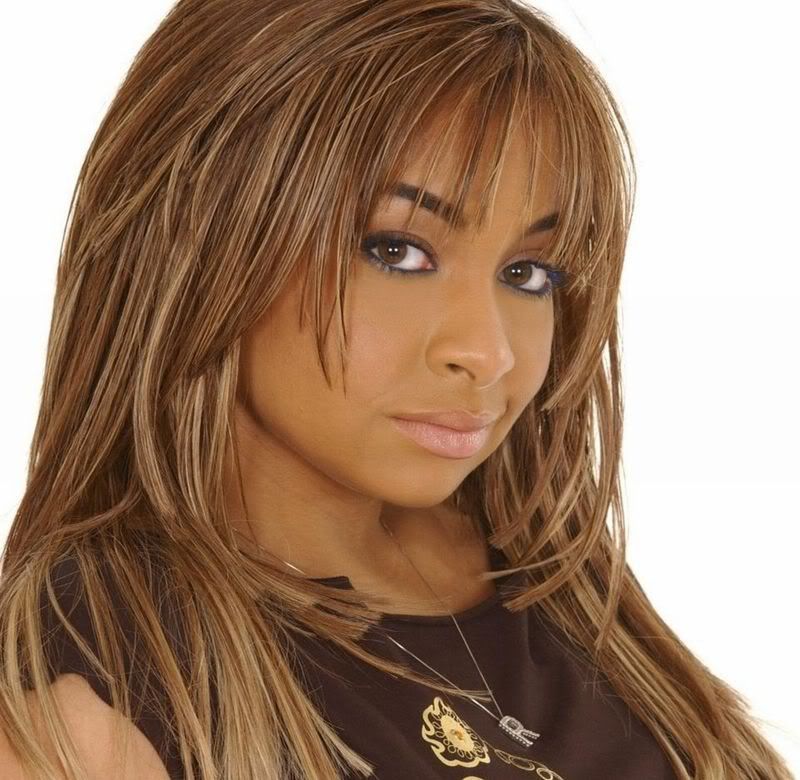 As previously reported, singer/actress Raven Symone will release her forthcoming self-titled album on 29th April via Hollywood Records. The set features "Double Dutch Bus", which is also included on the original motion picture soundtrack "College Road Trip".
Among the collaborators backing Symone on the disc are Chasity Nwagbara / Kwame Holland ("That Girl", "Green"), Mario Barrett ("Anti-Love Song"), Eric Hudson ("In the Pictures"), Warren "Oak" Felder ("Love Me or Leave Me"), Tawanna "Frankie Storm" Dabney ("In Your Skin"), Nikki Flores ("Hollywood Life"), The Clutch: Ezekiel Lewis, Patrick "J.Que" Smith, Candice Nelson & Balewa Muhammad ("Keep a Friend"), and Sean "The Pen" Garrett ("What Are You Gonna Do", "Stupid", "Girl Get It", "Shorts Like Me").
Posted at 08:01 pm by
mokhal
Permalink
DENTERS CREATES HITS WITH REDONE ON DEBUT LP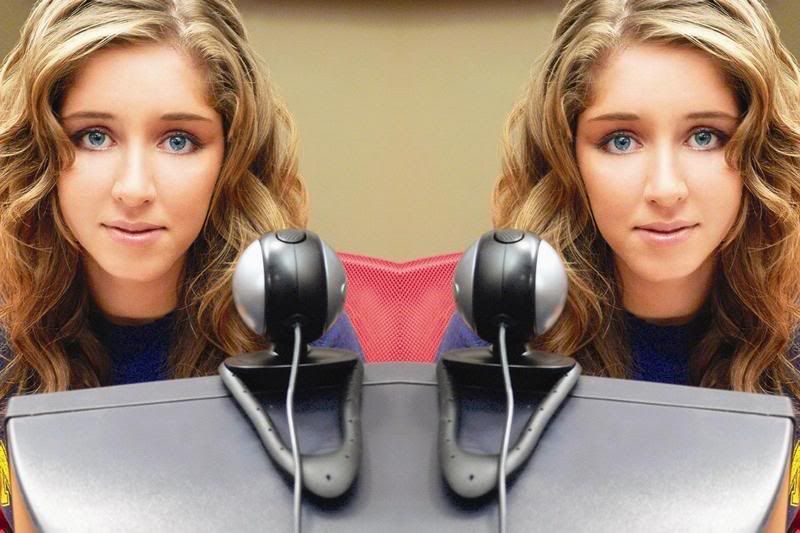 Up and coming singer Esmee Denters checked in with fans via her official MySpace profile on Friday (25th April) with the following message: - "Hey everybody, right now I'm in Miami and I feel that we are making the big hits here! We all are excited about the songs we are creating … We even feel that one of the songs that was written and produced just yesterday could very well be my first single! Yeahhh!!! The schedule at first was to go to New York tomorrow, but instead, I am flying to Las Vegas to work with an incredible producer named RedOne. He is a very talented musician who has made some big hits lately. I think one you guys all know is "Whine Up" by Kat DeLuna. So I am very glad to be able to work with him. This will also be my first time in Las Vegas, so I just can't wait to experience the city. I will be staying in Las Vegas for 3 days. After that, I will be flying to New York to work with more producers and writers. I will update you guys and let you know who they are when I leave for New York."
Posted at 07:53 pm by
mokhal
Permalink
PUSSYCAT DOLLS DRAFT THE CLUTCH FOR SOPHOMORE ALBUM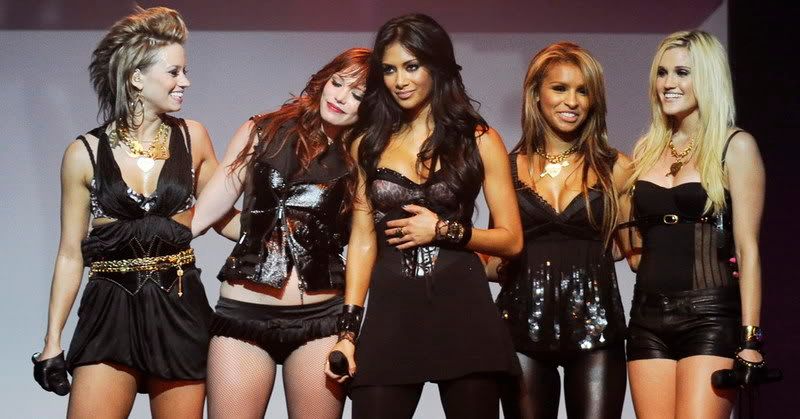 After crafting hits for the likes of Omarion ("Ice Box"), Britney Spears ("Radar"), Jennifer Lopez ("Brave") and Ciara ("Like a Boy"), songwriting/production team The Clutch – consisting of members Candice Nelson, Keri Hilson, Balewa Muhammad, Ezekiel Lewis & Patrick "J.Que" Smith – have been snagged for the Pussycat Dolls forthcoming album, which is penciled in for a release later this year via A&M/Interscope Records.
For those who came in late, Hilson previously penned hits with Scherzinger as part of PCD with tracks like "Wait a Minute" and "Bite the Dust", as well as the Timbaland/Danja produced "Physical" off her unreleased solo album "Her Name is Nicole".
On the other hand, additional collaborators expected on the Pussycat Dolls' as-yet untitled sophomore LP are Sean "The Pen" Garrett (Gwen Stefani, Keyshia Cole), Kara DioGuardi (Brandy, Ashlee Simpson), Fernando Garibay (Paris Hilton, Whitney Houston), Ryan "Alias" Tedder (Leona Lewis, Natasha Bedingfield), and Mark Taylor (Kelis, Delta Goodrem).
*Thanx Tom for the tip*
Posted at 07:48 pm by
mokhal
Permalink
Here is the video for Ne-Yo's new single "Closer", which is taken from his forthcoming 3rd album "Year of the Gentleman", due June 24th via Island/Def Jam Records. The track was produced by Tor Erik Hermansen & Mikkel Storleer Eriksen of Norwegian production duo Stargate (Rihanna, Beyonce, Jessica Simpson).
Although the track list hasn't been finalized yet, Ne-Yo confirmed working with Jonathan "J.R." Rotem (Britney Spears, Mya Harrison), Christopher "Tricky" Stewart (Mariah Carey, Janet Jackson), Robert Shea Taylor (Janet Jackson, Nicole Scherzinger), Chuck Harmony (Paula Campbell, Mary J. Blige) and The Heavyweights (Christina Milian, Maria Lawson) on the project.
Posted at 07:45 pm by
mokhal
Permalink
---
Contact Me:-------
Email: supa_monica@yahoo.com
Facebook: http://www.facebook.com/hamada.licious
Twitter: http://twitter.com/supaham
BB Pincode: 25E267B6
Sister Blog - Easy Target: http://easytarget.blogdrive.com

---
MONICA MANIA INTERVIEWS

Adama
http://monicamania.blogdrive.com/archive/1793.html

Alex Reid
http://monicamania.blogdrive.com/archive/4230.html

Andrew "Pop" Wansel
http://monicamania.blogdrive.com/archive/5750.html

Angela Hunte
http://monicamania.blogdrive.com/archive/3760.html

Aria Crescendo of Paradiso Girls
http://monicamania.blogdrive.com/archive/3943.html

Asia Cruise
http://monicamania.blogdrive.com/archive/2618.html

Autumn Rowe
http://monicamania.blogdrive.com/archive/5218.html

Bayje
http://monicamania.blogdrive.com/archive/3826.html

Beau Dozier
http://monicamania.blogdrive.com/archive/1807.html

Benny Blanco
http://monicamania.blogdrive.com/archive/4440.html

Black Buddafly
http://monicamania.blogdrive.com/archive/1591.html

Brit & Alex
http://monicamania.blogdrive.com/archive/1852.html

Canela Cox
http://monicamania.blogdrive.com/archive/1656.html

Carsten "Soulshock" Schack
http://monicamania.blogdrive.com/archive/1725.html

Celena Cherry [of The Honeyz]
http://monicamania.blogdrive.com/archive/1751.html

Chantel McCrary
http://monicamania.blogdrive.com/archive/6486.html

Charmayne "Maxee" Maxwell [of Brownstone]
http://monicamania.blogdrive.com/archive/1913.html

Cleo Higgins [of Cleopatra]
http://monicamania.blogdrive.com/archive/1739.html

Cover Drive
http://monicamania.blogdrive.com/archive/5388.html

Cristyle "The Ink" Johnson
http://monicamania.blogdrive.com/archive/2654.html

Darren Lewis of Future Cut
http://monicamania.blogdrive.com/archive/4383.html

Dildo Cop
http://monicamania.blogdrive.com/archive/2385.html

Edwin "Lil' Eddie" Serrano
http://monicamania.blogdrive.com/archive/2790.html

Emily King
http://monicamania.blogdrive.com/archive/1992.html

Erika Rose
http://monicamania.blogdrive.com/archive/2083.html

Evan "Kidd" Bogart
http://monicamania.blogdrive.com/archive/2337.html

Goapele
http://monicamania.blogdrive.com/archive/2551.html

Jack Splash
http://monicamania.blogdrive.com/archive/4618.html

JADA
http://monicamania.blogdrive.com/archive/2631.html

Jason Derulo
http://monicamania.blogdrive.com/archive/4464.html

Jazzy
http://monicamania.blogdrive.com/archive/1709.html

Jeannie Ortega
http://monicamania.blogdrive.com/archive/1980.html

Jessi Malay
http://monicamania.blogdrive.com/archive/2068.html

Jessica Jarrell
http://monicamania.blogdrive.com/archive/5268.html

Johnny Douglas
http://monicamania.blogdrive.com/archive/1678.html

Joi Marshall
http://monicamania.blogdrive.com/archive/2311.html

Jonas "Jay Jay" Jeberg
http://monicamania.blogdrive.com/archive/4214.html

Jonathan "J.R." Rotem
http://monicamania.blogdrive.com/archive/2032.html

Karen Poole
http://monicamania.blogdrive.com/archive/1878.html

Karen Poole # 2
http://monicamania.blogdrive.com/archive/3783.html

Karina Pasian
http://monicamania.blogdrive.com/archive/1691.html

Kasey Butler
http://monicamania.blogdrive.com/archive/1537.html

Katie Holmes
http://monicamania.blogdrive.com/archive/2055.html

Keisha White
http://monicamania.blogdrive.com/archive/2364.html

Lea
http://monicamania.blogdrive.com/archive/1668.html

Lisa Simmons
http://monicamania.blogdrive.com/archive/1826.html

Livvi Franc
http://monicamania.blogdrive.com/archive/3627.html

Lolene
http://monicamania.blogdrive.com/archive/4328.html

Lonny Bereal
http://monicamania.blogdrive.com/archive/5462.html

Lucy Walsh
http://monicamania.blogdrive.com/archive/2425.html

Lyrica Anderson
http://monicamania.blogdrive.com/archive/5700.html

Makeba Riddick
http://monicamania.blogdrive.com/archive/1614.html

Maria Hamer Jensen
http://monicamania.blogdrive.com/archive/1899.html

Marsha Ambrosius
http://monicamania.blogdrive.com/archive/3656.html

Matisse
http://monicamania.blogdrive.com/archive/4841.html

Meleni Smith
http://monicamania.blogdrive.com/archive/4476.html

Meleni Smith (2)
http://monicamania.blogdrive.com/archive/5820.html

Michelle Bell of Lynn & Wade LLP
http://monicamania.blogdrive.com/archive/2247.html

Michelle Escoffery
http://monicamania.blogdrive.com/archive/1640.html

Myxx
http://monicamania.blogdrive.com/archive/2229.html

Neon Hitch
http://monicamania.blogdrive.com/archive/5685.html

Nicole Morier
http://monicamania.blogdrive.com/archive/3675.html

NiRe Alldai
http://monicamania.blogdrive.com/archive/5301.html

Patrick "J.Que" Smith
http://monicamania.blogdrive.com/archive/2479.html

Paula Campbell
http://monicamania.blogdrive.com/archive/2163.html

Paula DeAnda
http://monicamania.blogdrive.com/archive/4202.html

Peach Candy: Rasheeda & Kandi Burruss
http://monicamania.blogdrive.com/archive/2276.html

Pixie Lott
http://monicamania.blogdrive.com/archive/3853.html

Reginald "Syience" Perry
http://monicamania.blogdrive.com/archive/4638.html

Remi Nicole
http://monicamania.blogdrive.com/archive/4258.html

Rob. A!
http://monicamania.blogdrive.com/archive/5573.html

Rosette
http://monicamania.blogdrive.com/archive/2460.html

Ruth-Anne Cunningham
http://monicamania.blogdrive.com/archive/2406.html

Sabrina Washington
http://monicamania.blogdrive.com/archive/4702.html

Samantha Jade
http://monicamania.blogdrive.com/archive/1962.html

Second Nature
http://monicamania.blogdrive.com/archive/2143.html

Shamora Crawford
http://monicamania.blogdrive.com/archive/2183.html

Silena Murrell
http://monicamania.blogdrive.com/archive/1565.html

Silya Nymoen
http://monicamania.blogdrive.com/archive/3315.html

Stefani Vara
http://monicamania.blogdrive.com/archive/2044.html

Steph Jones
http://monicamania.blogdrive.com/archive/2447.html

Sterling Simms
http://monicamania.blogdrive.com/archive/5725.html

StooShe
http://monicamania.blogdrive.com/archive/5440.html

The Veronicas
http://monicamania.blogdrive.com/archive/2864.html

The Writing Camp
http://monicamania.blogdrive.com/archive/3537.html

Tiffany Affair
http://monicamania.blogdrive.com/archive/1841.html

Tiffany Starr
http://monicamania.blogdrive.com/archive/3421.html

Toby Gad
http://monicamania.blogdrive.com/archive/4409.html

Tori Alamaze
http://monicamania.blogdrive.com/archive/1771.html

Torica
http://monicamania.blogdrive.com/archive/2991.html

Tynisha Keli
http://monicamania.blogdrive.com/archive/1864.html

Tynisha Keli (2)
http://monicamania.blogdrive.com/archive/4887.html

Victoria "Lady V" Horn
http://monicamania.blogdrive.com/archive/3725.html

Wynter Gordon
http://monicamania.blogdrive.com/archive/2006.html


---
BLOG ROLL

*Musicians' Galore - Sister Blog*
http://musiciansgalore.blogdrive.com

Best Rumor
http://www.bestrumor.com

Bronx River Parkway
http://www.bronxriverparkway.com/gossip

California Rumor
http://www.californiarumor.com

Celeb Binge
http://www.celebbinge.com

Celebs Planet
http://celebsplanet.blogspot.com

Chad Beatz
http://www.chadbeatz.com

Cigna Sight And Sound
http://cignasightandsound.blogspot.com

Daily Replay
http://dailyreplay.blogspot.com

Estrella Urbana
http://estrellaurbana.blogspot.com

Funky Media
http://funky-media.blogspot.com

J's Random Corner
http://i-am-random-j.blogspot.com

Juicy Scoop
http://juiicyscoop.blogspot.com

Kanaete
http://kanaete-jpop.blogspot.com

Mia's Meddlings
http://musicandlyrics.ibloggie.com

Music, Gossip, & More
http://musicgossipmore.blogspot.com

Musicology 101
http://musicology-101.blogspot.com

Never Forgotten
http://neverforgotten.wordpress.com

Ohhh! Crap
http://www.ohhcrapp.net/

Pop Music Kingdom
http://popmusickingdom.blogspot.com

R&B Junk
http://www.rnbjunk.com

R&B Music Blog
http://www.rnbmusicblog.com

Rory And Summer Show
http://www.roryandsummer.com

Simon's Rag
http://simonsrag.blogspot.com

Singers Room Blog
http://blog.singersroom.com

Solitaire Redux
http://solitairereduxv3.blogspot.com

Str8 Outta NYC
http://www.str8nyc.com

The Next 2 Shine
http://www.thenext2shine.com

That Grape Juice
http://www.thatgrapejuice.com

The Fashioniste
http://www.thefashioniste.com

The Gospel Fill-Up
http://thefillup.blogspot.com

The Lair
http://crazyandconfuzed.blogspot.com