Friday, May 18, 2007
[MONICA MANIA INTERVIEW] SAMANTHA JADE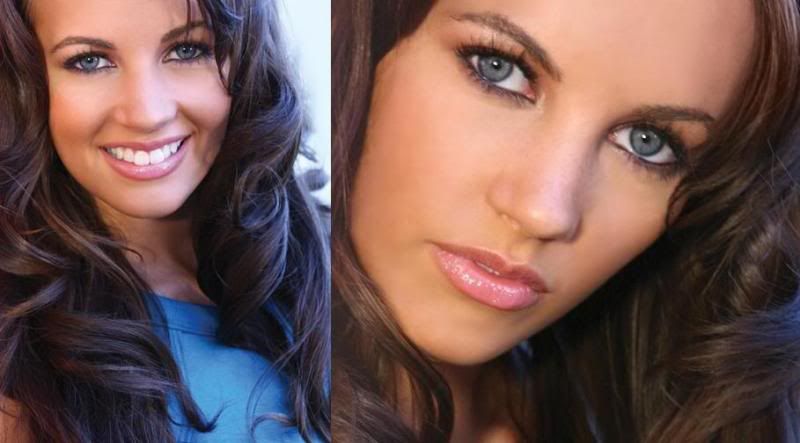 Australian starlet Samantha Jade first came into the scene with the track "Step Up", taken from the soundtrack to the movie by the same name. Since then, the singer/songwriter has been busy in the studio recording tracks for her forthcoming debut album due later this year via Jive Records (Chris Brown, Britney Spears). I caught up with the lovely Auzzie to talk about the album, working with Wyclef Jean, and writing songs for other artists such as Jojo and Ashley Tisdale … Hope you'll enjoy reading this interview, and don't forget to post your thoughts :)
---
Tell us about how you got into singing? And do you think it was harder for you break the US market since you come from Australia?

I started singing when I was 9 because of a talent quest that I entered, from then on I loved it and it became a passion for me … I'm very fortunate to be signed to major company like Jive Records because I have been given the opportunity to show my music to people all over the world.

What's your debut album called? And when is it going to be released?


We haven't all agreed on a name for the album yet, but it will be released in the U.S. this summer.

Whom have you worked with in terms of songwriters/producers? And which ones you'd like to hook up with if given the opportunity?

I have worked with so many great people … Rodney "Darkchild" Jerkins, Sean Garrett, Lil John, Jazze Pha, Max Martin, Wyclef Jean, and just recently, Timbaland. All of them have been fantastic in their own right, and I have learnt something from each one of them. It's been an incredible experience, and it's surreal to work with the people that produced some of your favorite songs that are being played on the radio.

Have you decided which joint is going to be the lead single?

Yes, we have the single called "Eyes On Me", produced by Timbaland … It's a fun club song that I hope everybody can enjoy.

You've written songs for artists such as Jojo ("Secret Love") and Ashley Tisdale ("Positivity"). Have you met them in person? If so, how was it like working with them?


Yes, writing is a huge passion of mine and I've been lucky enough to get songs placed with great artists. I have met Jojo, and she was sweet. I haven't met Ashley, but I'm very happy for her success.

Were you nervous when you started working with producer/artist Wyclef Jean on your debut single "Step Up", especially since he's also responsible for some of the biggest hits by Destiny's Child, Shakira, and Mary J. Blige?

I think that I've always been a little nervous when it comes to working with people that I have always admired, but that doesn't change my work ethic. Wyclef was great and really easy to work with.


Your home country Australia is known musically for introducing us to talented artists like Kylie Minogue, Delta Goodrem, and Natalie Imbruglia. Which one of those mentioned is your favorite? And why?

All of them are fantastic and talented, but I have always been a Kylie fan cuz she's such an inspiration to all of us Aussie girls and women period!

Tell us something that most readers of Monica Mania will be surprised to learn about you?

Hmm … I'm not very good at sports. I used to fake a sprained ankle in primary school to get out of sports day because I run like a snail, ha ha!

What are the qualities you look for in a man? And are you dating anyone at the moment?


That's a personal one, hehe ;)

Last but not the least, is there any message you'd like to give to your fans all over the world?

I'd just like to say thank you, thank you, thank you! I am so lucky to do what I love for a living, and I appreciate all the support. I can't wait to meet the fans when I'm on tour :)


Posted at 09:26 pm by
mokhal
Permalink
Thursday, May 17, 2007
HOW IT FEELS WITH SHAMORA
After penning hits for artists such as Monica ("I Wrote This Song", "Hurts The Most"), Maria ("Miss You", "Lonely") and Teairra Mari ("New Shit"), as well as working with producers Soulshock & Karlin (Toni Braxton, Mary J. Blige), Jermaine Dupri (Mariah Carey, Christina Milian), Kwame (Janet Jackson, Christina Aguilera) and Teddy Bishop (LeToya Luckett, Sterling Simms), songwriter Shamora Crawford is ready to take the mic as she's releasing lead single "Betcha" from her debut album "How It Feels". I'm really feeling this heartfelt ballad, and I can't wait to hear more from her … Make sure you give it a listen, and tell me what you think of it as well :)
Posted at 04:35 pm by
mokhal
Permalink
BLACK BUDDAFLY TREAT US WITH 2 NEW JOINTS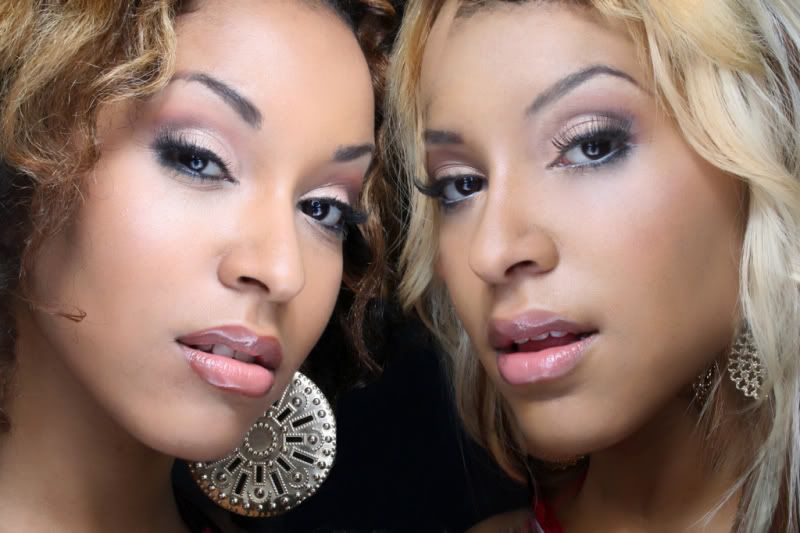 German girlgroup Black Buddafly posted 2 new songs on their official MySpace profile; "Dirty Lil' Trick" and "Late Night Sweet Love" . There's still no word on when their album is coming out, but they're still signed to Def Jam Records, and the debut set is expected to sport collaborations with producers Dallas Austin (Sugababes, Janet Jackson), Jimmy Jam & Terry Lewis (Chante Moore, Mariah Carey), The Corna Boyz (LeToya Luckett, Megan Rochell) and Troy Taylor (Karina Pasian, Trey Songz).
[Visit] Black Buddafly @ MySpace
Posted at 04:27 pm by
mokhal
Permalink
MADONNA CALLS PHARRELL ON NEW SINGLE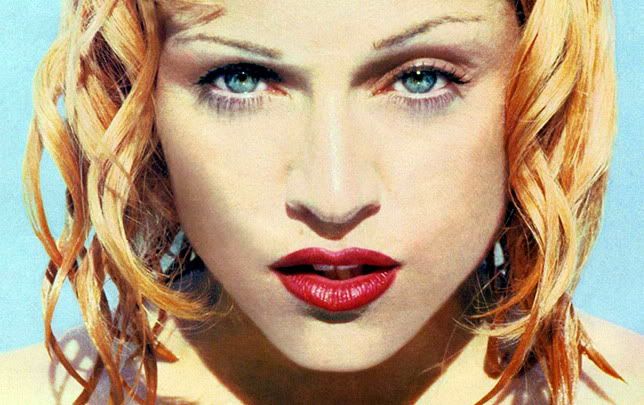 Pop Queen Madonna is planning to release her forthcoming album in November via Maverick Records, but fans don't have to wait long cuz a new charity single by the name of "Hey You" has already been released. Among the collaborators on the still-untitled project are The Neptunes (Robin Thicke, Jennifer Lopez), Sean Garrett (Britney Spears, Gwen Stefani), Kasseem "Swizz Beatz" Dean (Whitney Houston, Mary J. Blige), Tim "Timbaland" Mosley (Kelis, Nicole Scherzinger), Justin Timberlake (Keri Hilson, Macy Gray) and Nate "Danja" Hills (Nelly Furtado, Katharine McPhee).
[Listen] Madonna - Hey You (produced by Pharrell Williams & Madonna)
Posted at 04:25 pm by
mokhal
Permalink
MICHELE CHANGES LEAD SINGLE CHOICE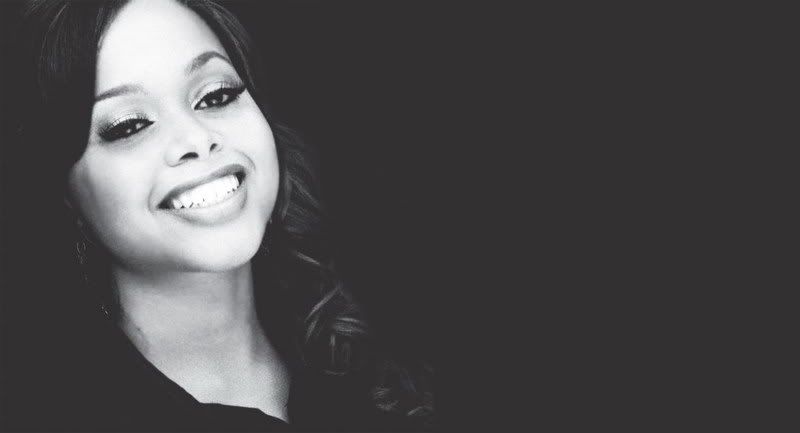 Def Jam recording artist Chrisette Michele switched the choice for lead single from "Like A Dream" to "Your Joy", which will also be filmed next week. The track is lifted from her forthcoming debut album "I Am" due June 19th, and boasts A-list alliances from John Legend (Keyshia Cole, Whitney Houston), Kenneth "Babyface" Edmonds (Toni Braxton, Madonna) and Will "Will-I-Am" Adams (Mary J. Blige, Justin Timberlake). What do you think of this decision?
Posted at 01:50 am by
mokhal
Permalink
Wednesday, May 16, 2007
SIMPSON ROLLS WITH TIMBO ON THIRD ALBUM
Seems like pop artist Ashlee Simpson wasn't kidding around when she said she'll be heading the soulful route for her upcoming 3rd album cuz she has snagged superstar producer Tim "Timbaland" Mosley (Alicia Keys, Janet Jackson) for the new set! I wonder what sound he'll give her, but hopefully it will be something different than the usual with Nelly Furtado and Justin Timberlake. Other hitmakers expected on the as-yet untitled album include John Legend (Jennifer Hudson, Whitney Houston), Mark Ronson (Amy Winehouse, Christina Aguilera) and Chad Hugo of The Neptunes (Toni Braxton, Mariah Carey).
Posted at 11:13 pm by
mokhal
Permalink
BLOODSHY & AVANT JOIN SPEARS' FREAKSHOW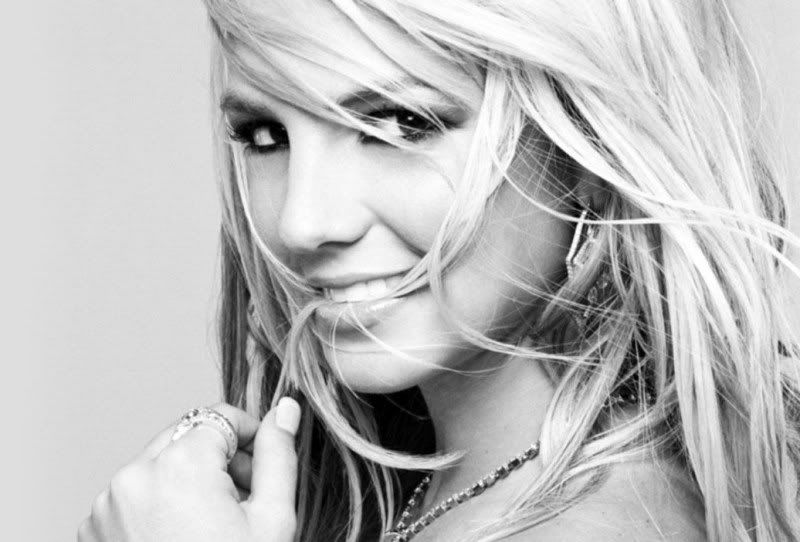 It has been confirmed that producers Bloodshy & Avant have been roped for Britney's forthcoming album, which is due later this year via Jive Records. The Swedish production team previously collaborated with Spears on tracks like "Showdown" (my absolute favorite), "Toxic", "Do Somethin'" and "Chaotic". One of the new joints they did together is called "Freakshow", and it was co-written by Ezekiel Lewis, whose 1/5 of songwriting team The Clutch (Mary J. Blige's "Take Me As I Am", Ciara's "Like A Boy"). Other clients B&A are currently collaborating with as well include Kylie Minogue and Sugababes, so 2007 is shaping up to be a pretty exciting year for them, and I couldn't be happier! For those who are not familiar with their work, here's one of my favorite tracks … It's called "Shavaar" by British songstress Ms. Dynamite, and it's taken from her sophomore album "Judgement Days" , which was released in 2005 via Universal Records.
[Listen] Ms. Dynamite - Shavaar (produced by Bloodshy & Avant)
Posted at 08:15 pm by
mokhal
Permalink
CHILLI GLIDIN' ON NEW SINGLE
Former TLC member Rozonda "Chilli" Thomas leaked a new joint from her forthcoming debut album called "Glidin'" and rumor has it that it's going to be the lead single. No official track-list has been set yet, but other tracks expected on the new set include "Straight Jack 'Em" and "No Rings On These Fingers". Expect hot productions courtesy of Missy Elliot (Tamia, Whitney Houston), Jamal "Polow Da Don" Jones (Christina Aguilera, Nicole Scherzinger), Akon (Gwen Stefani, Mario Barrett), Tim "Timbaland" Mosley (Nelly Furtado, Ginuwine), Kandi Burruss (Alicia Keys, Mariah Carey) and Will "Will-I-Am" Adams (Mary J. Blige, Justin Timberlake).
Posted at 09:23 am by
mokhal
Permalink
DEAN TELLS U WHO SHE IS ON NEW ALBUM
Pop/R&B artist Kiley Dean is currently putting the final touches on her official debut album, and it will be released later this year via Mathew Knowles' record label World Music. Some of the joints that will make it to the new set include "Dangerous", "Changes", "Like That" and the Bryan Michael Cox produced "Who I Am", which was also co-written by Tanya "Freckles" White (Janet Jackson's "Thinking About My Ex").
Posted at 03:06 am by
mokhal
Permalink
Tuesday, May 15, 2007
BROWN ANNOUNCES SOPHOMORE ALBUM RELEASE DATE
Fans of R&B crooner Chris Brown will be happy to learn that his hugely anticipated sophomore album "Exclusive" is due 28th August via Jive Records, and the lead single is the Kasseem "Swizz Beatz" Dean produced "Wall To Wall". Other collaborators on the new set include The Neptunes (Alana Davis, Mary J. Blige), Bryan Michael Cox (Brandy, Claudette Ortiz), Johnta Austin (Whitney Houston, Mariah Carey), Will "Will-I-Am" Adams (Nicole Scherzinger, Fergie) and Phalon "Jazze Pha" Alexander (Toni Braxton, Aaliyah).
Posted at 07:45 pm by
mokhal
Permalink
---
Contact Me:-------
Email: supa_monica@yahoo.com
Facebook: http://www.facebook.com/hamada.licious
Twitter: http://twitter.com/supaham
BB Pincode: 25E267B6
Sister Blog - Easy Target: http://easytarget.blogdrive.com

---
MONICA MANIA INTERVIEWS

Adama
http://monicamania.blogdrive.com/archive/1793.html

Alex Reid
http://monicamania.blogdrive.com/archive/4230.html

Andrew "Pop" Wansel
http://monicamania.blogdrive.com/archive/5750.html

Angela Hunte
http://monicamania.blogdrive.com/archive/3760.html

Aria Crescendo of Paradiso Girls
http://monicamania.blogdrive.com/archive/3943.html

Asia Cruise
http://monicamania.blogdrive.com/archive/2618.html

Autumn Rowe
http://monicamania.blogdrive.com/archive/5218.html

Bayje
http://monicamania.blogdrive.com/archive/3826.html

Beau Dozier
http://monicamania.blogdrive.com/archive/1807.html

Benny Blanco
http://monicamania.blogdrive.com/archive/4440.html

Black Buddafly
http://monicamania.blogdrive.com/archive/1591.html

Brit & Alex
http://monicamania.blogdrive.com/archive/1852.html

Canela Cox
http://monicamania.blogdrive.com/archive/1656.html

Carsten "Soulshock" Schack
http://monicamania.blogdrive.com/archive/1725.html

Celena Cherry [of The Honeyz]
http://monicamania.blogdrive.com/archive/1751.html

Chantel McCrary
http://monicamania.blogdrive.com/archive/6486.html

Charmayne "Maxee" Maxwell [of Brownstone]
http://monicamania.blogdrive.com/archive/1913.html

Cleo Higgins [of Cleopatra]
http://monicamania.blogdrive.com/archive/1739.html

Cover Drive
http://monicamania.blogdrive.com/archive/5388.html

Cristyle "The Ink" Johnson
http://monicamania.blogdrive.com/archive/2654.html

Darren Lewis of Future Cut
http://monicamania.blogdrive.com/archive/4383.html

Dildo Cop
http://monicamania.blogdrive.com/archive/2385.html

Edwin "Lil' Eddie" Serrano
http://monicamania.blogdrive.com/archive/2790.html

Emily King
http://monicamania.blogdrive.com/archive/1992.html

Erika Rose
http://monicamania.blogdrive.com/archive/2083.html

Evan "Kidd" Bogart
http://monicamania.blogdrive.com/archive/2337.html

Goapele
http://monicamania.blogdrive.com/archive/2551.html

Jack Splash
http://monicamania.blogdrive.com/archive/4618.html

JADA
http://monicamania.blogdrive.com/archive/2631.html

Jason Derulo
http://monicamania.blogdrive.com/archive/4464.html

Jazzy
http://monicamania.blogdrive.com/archive/1709.html

Jeannie Ortega
http://monicamania.blogdrive.com/archive/1980.html

Jessi Malay
http://monicamania.blogdrive.com/archive/2068.html

Jessica Jarrell
http://monicamania.blogdrive.com/archive/5268.html

Johnny Douglas
http://monicamania.blogdrive.com/archive/1678.html

Joi Marshall
http://monicamania.blogdrive.com/archive/2311.html

Jonas "Jay Jay" Jeberg
http://monicamania.blogdrive.com/archive/4214.html

Jonathan "J.R." Rotem
http://monicamania.blogdrive.com/archive/2032.html

Karen Poole
http://monicamania.blogdrive.com/archive/1878.html

Karen Poole # 2
http://monicamania.blogdrive.com/archive/3783.html

Karina Pasian
http://monicamania.blogdrive.com/archive/1691.html

Kasey Butler
http://monicamania.blogdrive.com/archive/1537.html

Katie Holmes
http://monicamania.blogdrive.com/archive/2055.html

Keisha White
http://monicamania.blogdrive.com/archive/2364.html

Lea
http://monicamania.blogdrive.com/archive/1668.html

Lisa Simmons
http://monicamania.blogdrive.com/archive/1826.html

Livvi Franc
http://monicamania.blogdrive.com/archive/3627.html

Lolene
http://monicamania.blogdrive.com/archive/4328.html

Lonny Bereal
http://monicamania.blogdrive.com/archive/5462.html

Lucy Walsh
http://monicamania.blogdrive.com/archive/2425.html

Lyrica Anderson
http://monicamania.blogdrive.com/archive/5700.html

Makeba Riddick
http://monicamania.blogdrive.com/archive/1614.html

Maria Hamer Jensen
http://monicamania.blogdrive.com/archive/1899.html

Marsha Ambrosius
http://monicamania.blogdrive.com/archive/3656.html

Matisse
http://monicamania.blogdrive.com/archive/4841.html

Meleni Smith
http://monicamania.blogdrive.com/archive/4476.html

Meleni Smith (2)
http://monicamania.blogdrive.com/archive/5820.html

Michelle Bell of Lynn & Wade LLP
http://monicamania.blogdrive.com/archive/2247.html

Michelle Escoffery
http://monicamania.blogdrive.com/archive/1640.html

Myxx
http://monicamania.blogdrive.com/archive/2229.html

Neon Hitch
http://monicamania.blogdrive.com/archive/5685.html

Nicole Morier
http://monicamania.blogdrive.com/archive/3675.html

NiRe Alldai
http://monicamania.blogdrive.com/archive/5301.html

Patrick "J.Que" Smith
http://monicamania.blogdrive.com/archive/2479.html

Paula Campbell
http://monicamania.blogdrive.com/archive/2163.html

Paula DeAnda
http://monicamania.blogdrive.com/archive/4202.html

Peach Candy: Rasheeda & Kandi Burruss
http://monicamania.blogdrive.com/archive/2276.html

Pixie Lott
http://monicamania.blogdrive.com/archive/3853.html

Reginald "Syience" Perry
http://monicamania.blogdrive.com/archive/4638.html

Remi Nicole
http://monicamania.blogdrive.com/archive/4258.html

Rob. A!
http://monicamania.blogdrive.com/archive/5573.html

Rosette
http://monicamania.blogdrive.com/archive/2460.html

Ruth-Anne Cunningham
http://monicamania.blogdrive.com/archive/2406.html

Sabrina Washington
http://monicamania.blogdrive.com/archive/4702.html

Samantha Jade
http://monicamania.blogdrive.com/archive/1962.html

Second Nature
http://monicamania.blogdrive.com/archive/2143.html

Shamora Crawford
http://monicamania.blogdrive.com/archive/2183.html

Silena Murrell
http://monicamania.blogdrive.com/archive/1565.html

Silya Nymoen
http://monicamania.blogdrive.com/archive/3315.html

Stefani Vara
http://monicamania.blogdrive.com/archive/2044.html

Steph Jones
http://monicamania.blogdrive.com/archive/2447.html

Sterling Simms
http://monicamania.blogdrive.com/archive/5725.html

StooShe
http://monicamania.blogdrive.com/archive/5440.html

The Veronicas
http://monicamania.blogdrive.com/archive/2864.html

The Writing Camp
http://monicamania.blogdrive.com/archive/3537.html

Tiffany Affair
http://monicamania.blogdrive.com/archive/1841.html

Tiffany Starr
http://monicamania.blogdrive.com/archive/3421.html

Toby Gad
http://monicamania.blogdrive.com/archive/4409.html

Tori Alamaze
http://monicamania.blogdrive.com/archive/1771.html

Torica
http://monicamania.blogdrive.com/archive/2991.html

Tynisha Keli
http://monicamania.blogdrive.com/archive/1864.html

Tynisha Keli (2)
http://monicamania.blogdrive.com/archive/4887.html

Victoria "Lady V" Horn
http://monicamania.blogdrive.com/archive/3725.html

Wynter Gordon
http://monicamania.blogdrive.com/archive/2006.html


---
BLOG ROLL

*Musicians' Galore - Sister Blog*
http://musiciansgalore.blogdrive.com

Best Rumor
http://www.bestrumor.com

Bronx River Parkway
http://www.bronxriverparkway.com/gossip

California Rumor
http://www.californiarumor.com

Celeb Binge
http://www.celebbinge.com

Celebs Planet
http://celebsplanet.blogspot.com

Chad Beatz
http://www.chadbeatz.com

Cigna Sight And Sound
http://cignasightandsound.blogspot.com

Daily Replay
http://dailyreplay.blogspot.com

Estrella Urbana
http://estrellaurbana.blogspot.com

Funky Media
http://funky-media.blogspot.com

J's Random Corner
http://i-am-random-j.blogspot.com

Juicy Scoop
http://juiicyscoop.blogspot.com

Kanaete
http://kanaete-jpop.blogspot.com

Mia's Meddlings
http://musicandlyrics.ibloggie.com

Music, Gossip, & More
http://musicgossipmore.blogspot.com

Musicology 101
http://musicology-101.blogspot.com

Never Forgotten
http://neverforgotten.wordpress.com

Ohhh! Crap
http://www.ohhcrapp.net/

Pop Music Kingdom
http://popmusickingdom.blogspot.com

R&B Junk
http://www.rnbjunk.com

R&B Music Blog
http://www.rnbmusicblog.com

Rory And Summer Show
http://www.roryandsummer.com

Simon's Rag
http://simonsrag.blogspot.com

Singers Room Blog
http://blog.singersroom.com

Solitaire Redux
http://solitairereduxv3.blogspot.com

Str8 Outta NYC
http://www.str8nyc.com

The Next 2 Shine
http://www.thenext2shine.com

That Grape Juice
http://www.thatgrapejuice.com

The Fashioniste
http://www.thefashioniste.com

The Gospel Fill-Up
http://thefillup.blogspot.com

The Lair
http://crazyandconfuzed.blogspot.com